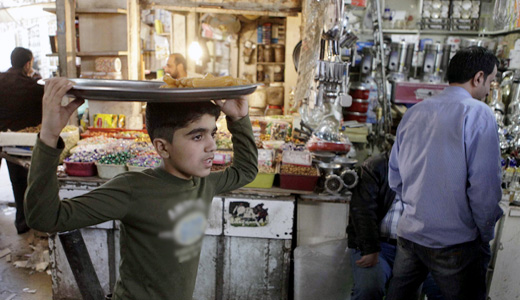 With Libya and Afghanistan dominating headlines these days, it's been hard to focus on Iraq. But the death of five U.S. soldiers in a rocket attack in Baghdad June 6 has galvanized our attention again.
Well over 4,400 U.S. troops have died there since President Bush launched a totally unjustified invasion and occupation over eight years ago. Civilian casualties may be in the hundreds of thousands, and millions more have been driven from their homeland or have become internal refugees.
And with all that, as the recent deaths remind us, Iraq is far from a country at peace. Nor has the U.S. occupation brought reconstruction. Unemployment reaches as high as 60 percent, over a quarter of children are chronically malnourished, and homes are deprived of electricity for most of each day.
Though the U.S. combat mission in Iraq officially ended nearly a year ago, some 46,000 U.S. troops are still there. The U.S.-Iraq Status of Forces agreement calls for their withdrawal by the end of this year.
Speculation is rampant about whether a significant number – perhaps 10,000 – might remain, if the U.S.-backed government of Prime Minister Nouri al- Maliki "requests" them to stay.
But even if all the troops go, the American presence will continue to be huge. On Oct. 1, the State Department is set to take over, with the world's largest embassy and some 17,000 personnel at 15 sites around the country. Nearly one-third of these will be armed contractors, charged with "protecting" the U.S. installations.
It's time and long past time to end this counterproductive occupation, which is increasingly unpopular in Iraq and here at home.
Iraq's civil society, with its active trade union movement and political parties including the Iraqi Communist Party, can then get about the business of rebuilding the country along peaceful and democratic lines.
If there is one lesson the Arab Spring should teach us, it is that ordinary people, whether in Egypt, Tunisia, Iraq, Afghanistan, Libya or elsewhere, have the courage and the ability to set about building vibrant societies in a world at peace – if only we will let them.
Photo: A boy carries a tray of sweets at a market in central Baghdad, Iraq. (Karim Kadim/AP)