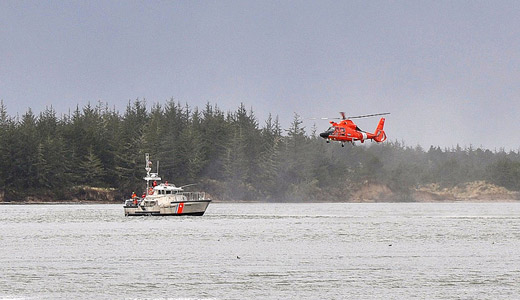 We have seen and heard many, many tragic stories since the impact of Sandy – the base line for future storms.
The words "we will rebuild" have been heard from some politicians and from those who lost their homes. These words, this time, ring hollow.
It is time to use eminent domain for the common good. Eminent domain has been used in cases that were questionable, e.g. in a 5 to 4 decision in 2005, the Supreme Court ruled that local governments (in this case New London, Conn.) may force property owners to sell out and make way for private economic development regardless of whether the land mass in question was "blighted" or in need of redevelopment.
Pfizer, a main player in the decision, came in and then moved out just eight years later, eliminating nearly 20,000 jobs as a result of its merger with the New Jersey-based Wyeth. Pfizer's original decision to locate in New London was driven by the city's promises to eliminate a nearby neighborhood.
The above example is clearly an abuse, but considering the new reality we are faced with – rising sea levels due to climate change – eminent domain can be applied here for the common good.
It's an opportunity to move families from harm's way and at the same time restore our shorelines.
We can recreate the sand dunes that existed in many places before they were filled in to build housing, plant foliage complementing the beach environment to help nature take over.
Beyond that, we need to address protecting cities such as New York, which are at sea level. Perhaps we need to look towards Holland for answers to these more daunting problems.
One thing is for sure, the bravado intoned in statements such as "we will rebuild," whether by politicians or residents, and take back the land (shore), is in my opinion a mistake.
As reported in the New York Times Wednesday, Oct. 23, "For nearly a decade, scientists have told city and state officials that New York faces certain peril; rising sea levels and more frequent flooding and extreme weather patterns."
To New York Gov. Andrew Cuomo's credit, he spoke up about global warming and the impact it had, and will continue to have on New York's infrastructure. Hopefully after this disaster, the American people will take a hard look at the issue of global warming and its impact on all facets of life in America and not walk away once things return to relative normalcy.
"After rising roughly an inch per decade in the last century, coastal waters in New York are expected to climb as fast as six inches per decade," said the New York Times Oct. 23.
Consider this: for every inch of rising sea level, we lose approximately three feet of shoreline!
America has the resources to do these things. We need the will and leadership to be unafraid of talking truth to the American people.
Photo: Coast Guard ship and helicopter in Oregon. Brian Hoffman // CC 2.0