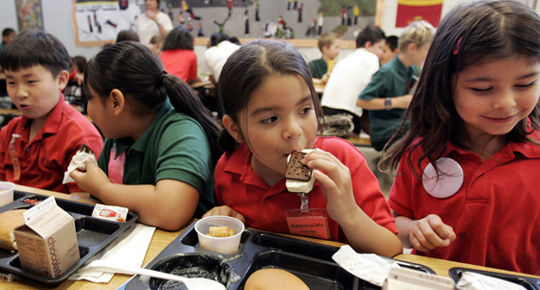 Did you know that the U.S. is among 35 countries selected by the UN's Organization of Economic Cooperation and Development (OCED) that has the second highest child poverty rate, second only to Romania?
It's true. In addition, one out of every two black and Latino children born in the U.S. is brought into the world in a dire state of impoverishment.
A new report on child poverty by the Children's Defense Fund is replete with these numbing statistics and more, including, the proposition that for $72 billion a year child poverty could be reduced by a whopping 60 percent.
How? By simply implementing many of the proposals contained in President Obama's new budget, like raising the minimum wage, increasing food stamps (SNAP) and other safety net measures. The report goes on to argue, in the tradition of the Rev. Martin Luther King Jr., for cutting the military budget in order to make even deeper reductions in the child poverty rate.
All well and good but, as everyone knows, with Republican majorities in the House and Senate none of this has the slightest chance of happening inspite of the fact that it would cost less to solve the crisis than to continuing to pay for its ongoing effects. The report says, "Every year we keep 14.7 million children in poverty costs our nation $500 billion — six times more than the $77 billion investment we propose to reduce child poverty by 60 percent."
Can anyone think of a better example of capitalism's irrationality?
The issues raised by the Children's Defense Fund are extremely important and they have done a service to the nation by keeping them front and center, including their taking note of the fact that Great Britain has managed to take important steps in addressing its child poverty crisis: they've reduced it by half in ten years!
It's time to save the children and solutions are possible. Much will depend on whether the political will can be mustered and that will depend on mass struggle.
Photo: Eric Miller/AP