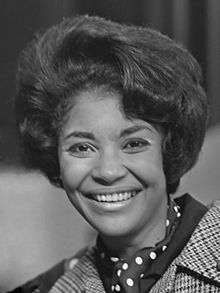 Sir Sidney Poitier, Knight Commander of the Most Excellent Order of the British Empire (KBE), was born in Miami, Fla., on February 20, 1927, of Bahamian parentage. He is a world-renowned actor, film director, author and diplomat. He acted in the first production of A Raisin in the Sun on Broadway in 1959, and later starred in the film version released in 1961.
In 1964, Poitier became the first black person to win an Academy Award for Best Actor, for his role in Lilies of the Field. In 1967 he starred in three successful films, all of which deal with issues involving race: To Sir, with Love; In the Heat of the Night; and Guess Who's Coming to Dinner, making him the top box-office star of that year. In 1999, the American Film Institute named Poitier among the 25 Greatest Male Stars of All Time.
Poitier has directed a number of popular movies. In 2002, Poitier was chosen by the Academy of Motion Picture Arts and Sciences to receive an Honorary Award "in recognition of his remarkable accomplishments as an artist and as a human being." Since 1997, he has been the Bahamian ambassador to Japan. On August 12, 2009, Sidney Poitier was awarded the Presidential Medal of Freedom, the highest civilian honor in the U.S., by President Obama.
Also born February 20, one decade later in 1937, in Chillicothe, Ohio, Nancy Wilson is a singer with more than 70 albums, and three Grammy Awards. She sings blues, jazz, cabaret, pop, and standards, but prefers to be known as a "song stylist." Her first Grammy, in 1964, was for the album How Glad I Am. Among her many other recognitions, she received an award from the Martin Luther King, Jr. Center for Nonviolent Social Change in 1993; the NAACP Image Award – Hall of Fame Award in 1998, and was inducted into the Big Band and Jazz Hall of Fame in 1999. She has a star on the Hollywood Walk of Fame (at 6541 Hollywood Blvd.) Wilson has a street named after her in her hometown of Chillicothe. She co-founded the Nancy Wilson Foundation, which exposes inner-city children to the country. Wilson was a major figure in civil rights marches of the 1960s.
Photo: Adapted from Wikipedia (CC)