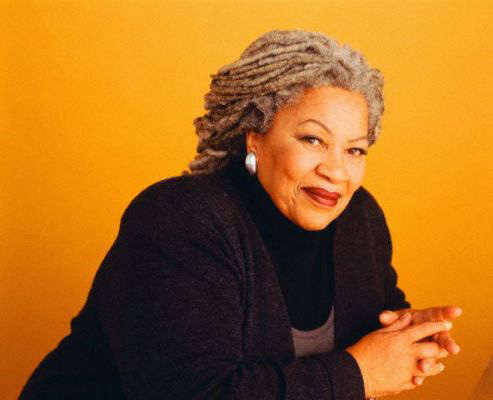 On February 18, 1931 author Toni Morrison was born
Morrison was the first African-American woman to receive the Nobel Prize in Literature. Morrison was born Chloe Ardelia Wofford in Lorain, Ohio to Ramah and George Wofford.
As a child she was an avid reader and cites Jane Austen and Leo Tolstoy as her favorite authors. The award winning novelist was also told folk tales by her father, which would later influence her writing style.
She received a B.A. in English from Howard University in 1949 and a Masters of Arts in 1955 from Cornell University.
Morrison began writing fiction while attending Howard, writing a short story about a black girl who longed to have blue eyes. The short story would later become the basis for her debut novel "The Bluest Eye" published in 1970.
In 1987 her novel "Beloved" became a critical success. It won the Pulitzer Prize for fiction and the American Book Award. "Beloved" was be adapted into a film in 1998 starring Oprah Winfrey and Danny Glover.
In 1993, Toni Morrison was awarded the Nobel Prize in Literature and is currently the last American to be so honored.