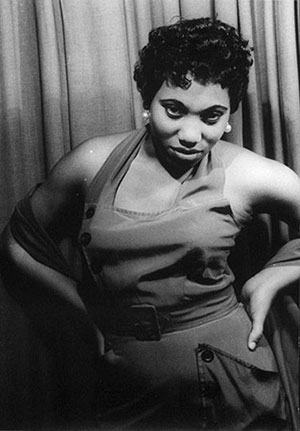 Leontyne Price, the first African American opera singer to gain international recognition, was born Feb. 10, 1927, to a working class family in Mississippi. Price, a soprano, was a 19-time Grammy Award winner. Her Grammy Awards included 13 for operatic or song recitals, five for full operas, and a special Lifetime Achievement Award in 1989, more than any other classical singer.
Time magazine describe her voice this way: "Rich, supple and shining, it was in its prime capable of effortlessly soaring from a smoky mezzo to the pure soprano gold of a perfectly spun high C."
She gained U.S. and international acclaim in the 1950s and '60s and performed on the opera stage here and around the world until 1985. After her retirement from the opera she continued to perform in recitals and orchestral concerts for another 12 years.
Among her many honors are the Presidential Medal of Freedom (1964), the NAACP's Spingarn Medal (1965), the Kennedy Center Honors (1980), the National Medal of Arts (1985), numerous honorary degrees, In October 2008, she was one of the recipients of the first Opera Honors given by the National Endowment for the Arts.
Mary Violet Leontyne Price was born in Laurel, Mississippi. Her father worked in a lumber mill and her mother was a midwife who sang in her church choir. Given a toy piano at the age of three, Leontyne began piano lessons with a local teacher. At 14, she was taken on a school trip to hear Marian Anderson sing in Jackson, an experience she later said was inspirational for her.
As a teenager Price sang in a church choir and in the chorus at her segregated all-black high school, and earned extra money by singing at funerals and other events. She originally aimed to become a music teacher, graduating from all-black Wilberforce College, later Central State University, where she sang in the glee club and choir. Among those who encouraged her to continue studying voice was Paul Robeson, who organized a benefit concert for her that enabled her to study at Juilliard School in New York. She made her debut opera performances in the early 1950s.
As biography.com notes, "She rose to stardom as a woman of color in a time and profession where the odds were not in her favor." In February 1955, she sang Puccini's Tosca for the NBC Opera Theatre, the first African American to appear in a leading role in televised opera. Several NBC affiliates (not all Southern) canceled the broadcast in protest, but she soon performed again in three other NBC broadcasts. When Price debuted at the Metropolitan Opera in 1961, the final ovation for her and co-star Franco Corelli lasted at least 35 minutes, one of the longest in Met history.
Leontyne Price sings "O Patria Mia" from Verdi's opera "Aida":
Photo: Leontyne Price, 1953, in "Porgy and Bess." Carl Van Vechten/Library of Congress/Wikimedia Commons