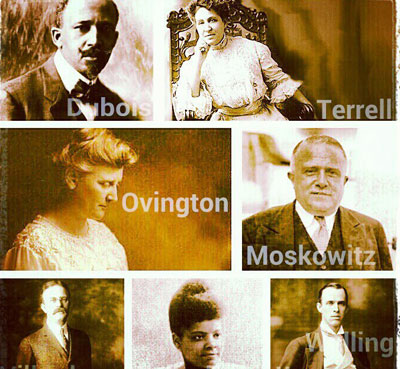 On this day in 1909, the National Association for the Advancement of Colored People – one of America's oldest civil rights organizations – was formed. It has been at the forefront of African-American struggles since its inception, and today celebrates its 104th anniversary.
The NAACP was founded in New York by W.E.B. DuBois, Ida B. Wells, Archibald Grimke, Henry Moscowitz, Mary White Ovington, Oswald Garrison Villard, William English Walling, Florence Kelley, and Charles Edward Russell.
The name of the organization was chosen at a conference for the National Negro Committee (the forerunner to the NAACP), in which DuBois played a key role in organizing.
The NAACP has fought racial segregation, racist violence including lynching, denial of voting rights for African-Americans, and discrimination in employment, among many other social injustices.
Photo: NAACP Facebook page.