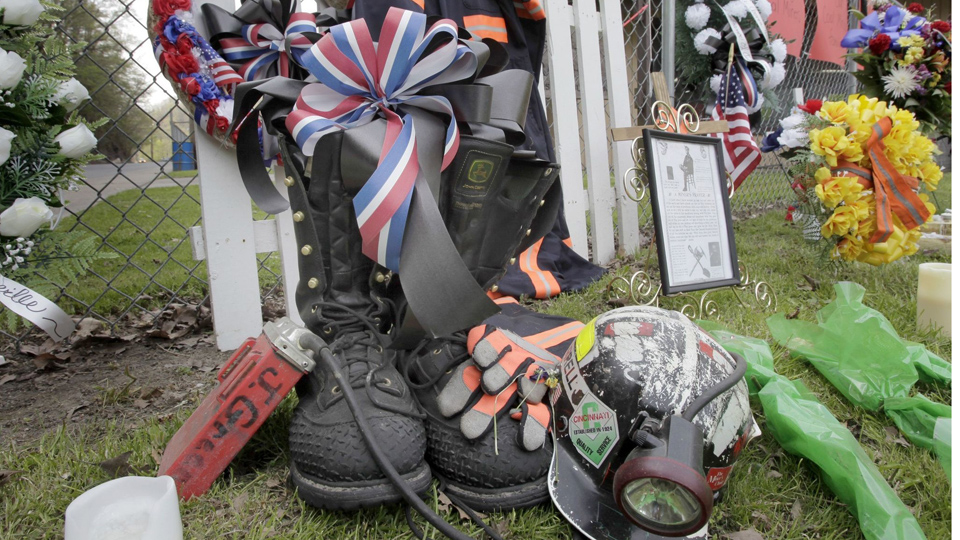 Originally posted April 24, 2014.
In the early morning hours of April 24, 1938, 25 more bodies were carried out of the Red Jacket Mine in Keen Mountain, Virginia, then down the mountain and into an identification center that was set up to account for the dead. It was believed, until that day that "only" 20 had been killed in the explosion that rocked the region two days earlier.
With the recovery of the 25 bodies on the 24th it became the worst disaster in the country in 1938 and one of the worst coal mining disasters in Virginia history.
People present said there was a deafening detonation and a huge column of smoke with several fires hundreds of feet in length spitting out of the openings in the mountain.
Subsequent investigation showed that a massive dust explosion killed the 25 instantly, like it killed all the others, at the time of the explosion and bringing the final death toll to 45.
Dangerous times for Virginia coal miners
On June 13, 1932, 10 were killed in the Splashdam Mine in Dickinson County. Seventeen were killed in the Derby Mine in Wise County on August 6, 1934 with state of Virginia Labor Department records showing that 376 were killed in all kinds of mine accidents between 1929 and 1937.
The bodies of the men taken out of the Red Jacket Mine were so badly burned that they had to be identified by checking the numbers on the electric lamps they wore.
There were actually two explosions in short succession and that caused buildings to quake for miles around.
The blasts jarred cars traveling along the highway miles away.
The cause: Combustible coal dust exploding as the result of a spark that set it off.
In more recent times the Upper Big Branch mine disaster in West Virginia had a similar cause but this time it was because the company had ignored safety regulations put in place by federal agencies – regulations brought about by many years of struggle by the coal miners and their union, the United Mine Workers of America.
Many Americans today hope for the day when clean, safe forms of energy will become the norm, replacing the fossil fuel industry altogether. Short of this, the miners continue their struggle for a better life for themselves and a safer one for their communities.