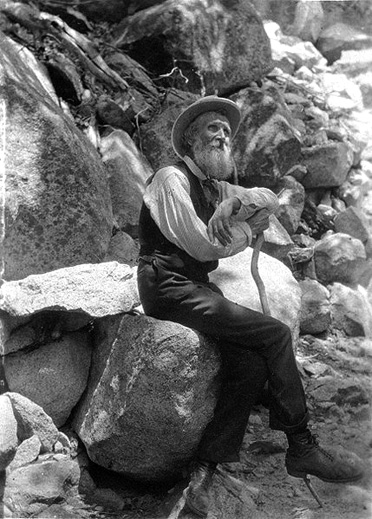 John Muir was born April 21, 1838 a Scottish-American naturalist and early advocate of preservation of wilderness in the United States. He was a founder of the Sierra Club, which is now one of the most important conservation organizations in the United States. His activism helped to preserve the Yosemite Valley, Sequoia National Parks and many other wilderness areas.
John Muir was born in Dunbar, East Lothian, Scotland. He was the third of eight children and at a very young age he took an interest in nature. One of his childhood activities was hunting for bird's nests. In 1849 his family moved to the United State and started a farm in Portage, Wisconsin. He attended the University of Wisconsin-Madison studying botany. He would later leave the University for Canada to avoid being drafted into the military.
Muir was a wilderness explorer and was the first Euro-American to explore Glacier Bay, which was later, renamed Muir Glacier. In 1882 John Muir co-founded the Sierra Club with Professor Henry Senger, a philologist at the University of California, Berkeley.
The Sierra Club immediately opposed efforts to reduce Yosemite National Park by half. They began to hold educational and scientific meetings around these issues. They were successful in a campaign to get Yosemite National Park transferred from state to federal control in 1906.
Muir wrote several books. The Sierra Club website provides the complete text of each book in HTML, organized by chapter, usually with the original illustrations. that are available in printed and digital editions.
Recent fires have threatened the beautiful areas the Muir loved. The U.S. Forest Service has made fire containment a high priority, as they are threatening the giant sequoia trees of Yosemite National Park. Sequoias (which include redwood trees) are ancient and endangered, and after recent human interference with their habitat, it would seem the Forest Service is on high alert in the case of new dangers to the trees.
Photo: Wikimedia Commons, public domain.