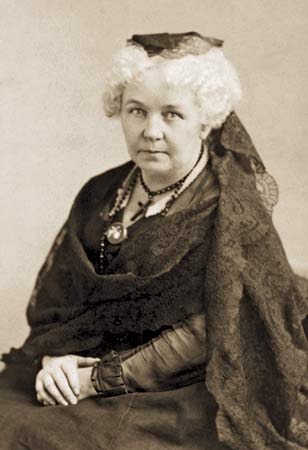 On July 19, 1848, the first women's rights convention began in Seneca Falls, N.Y.
The meeting was organized by local Quaker women, including Elizabeth Cady Stanton, around the visit of Lucretia Mott. Out of it came a demand for women's suffrage. Even at the meeting this was controversial at first, with a heated debate breaking out. Leading the pro-suffrage side was Frederick Douglass.
Douglass's presence was a powerful testament that many saw the fight for women's rights and against slavery as connected.
While this convention was a small regional affair, many see it as marking the beginning of a real, organized women's rights movement in the United States. Over the next two years later local and statewide women's rights conventions were held in other parts of New York, Ohio, Indiana and Pennsylvania. The first National Women's Rights Convention in American history was held in Worcester, Mass.
Photo: Wikipedia