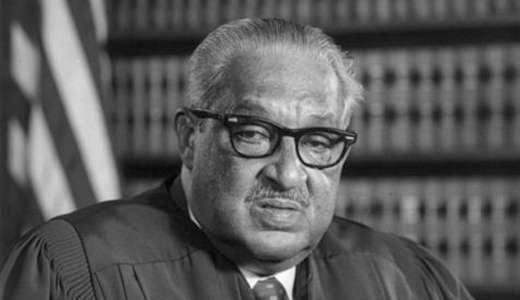 On Oct. 2, 1967, Thurgood Marshall was sworn in as Supreme Court justice, making him the first African American in history to hold that position. He was nominated by President Lyndon Johnson.
Marshall received overwhelming support in his Senate confirmation vote, which was 69-11. Johnson said that nominating him was "the right thing to do, the right time to do it, the right man and the right place."
Marshall served for more than two decades and ruled consistently in the interests of working people, against the death penalty and for civil rights and civil liberties.
Photo via Wikipedia