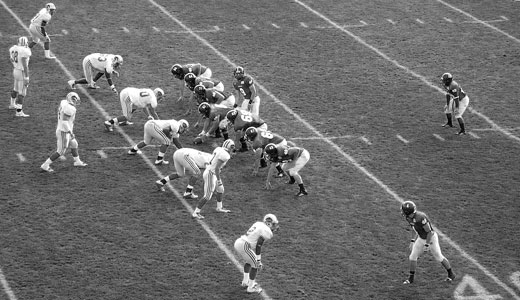 On this day in 1970, members of the National Football League Players Association began a two-day strike over pay, pensions, the right to arbitrations, and the right to have agents. This marked the first time NFL players participated in a strike.
The players' battle took its toll: After the negotiations, some player representatives were let go by their teams.
However, the strike was ultimately a victory, earning a further $11 million in pensions and benefits. Moreover, the NFLPA became the first sports union to be recognized by the National Labor Relations Board.
Photo: A game of football. Paul Keleher/Wikipedia