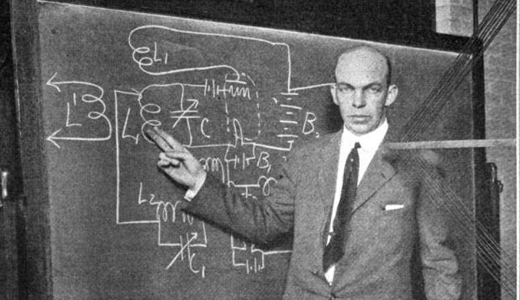 On this day in 1935, inventor Edwin Armstrong gave the first public demonstration of FM (frequency modulation) radio broadcasting in Alpine, New Jersey.
An electrical engineer from New York, Armstrong is considered the "most prolific and influential inventor in radio history," according to Media Culture: An Introduction to Mass Communication.
Armstrong expanded upon the Audion vaccuum tube, the invention of Lee DeForest, and used it to invent an amplifying system that enabled radio receivers to pick up distant signals. His innovations rendered obsolete the large generators that had to be used for generating power with the previous radio transmitters.
Today, the town where Armstrong first debuted FM radio is home to Armstrong Tower, from which FM radio was first broadcast in 1937. The 400-foot tower was used by New York City television stations after the September 11th attacks, so they could continue broadcasting.
After years of legal struggles with the RCA corporation, which saw FM radio as a threat to its (at the time) AM radio empire and tried to circumvent its popularity, Armstrong took his own life by jumping from the thirteenth floor of his New York City apartment.
He is a member of the National Inventors Hall of Fame and the International Telecommunications Union's roster of great inventors.
Photo: Armstrong explains the superregenerative receiver in New York, 1922. Wikipedia (CC)