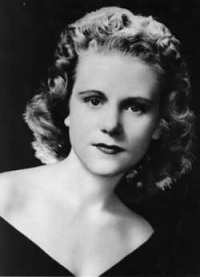 On this day in 1965 an Alabama jury found 3 members of the KKK guilty of conspiracy to violate the rights of Viola Liuzzo, a 39-year-old civil rights activist and mother of five. Liuzzo was murdered March 25, 1965, in a drive-by highway shooting. Earlier murder trials resulted in mistrials and acquittals. The Klansmen were given 10-year sentences.
Liuzzo, who came from a working-class Detroit family and had lived in the South as a child, traveled to Alabama after the Selma to Montgomery marches and the "Bloody Sunday" attack at Edmund Pettus Bridge.
The four Birmingham chapter Ku Klux Klan members had traveled to Selma for the purpose of interfering with the campaign, even at the cost of murder: they killed a non-southern activist in order to discourage future outside supporters.
Viola Liuzzo's Detroit funeral was attended by Dr. Martin Luther King, Jr.; NAACP executive director Roy Wilkins; Congress on Racial Equality national leader James Farmer; Michigan lieutenant governor William G. Milliken; Teamsters president Jimmy Hoffa; and United Auto Workers president Walter Reuther.
J Edgar Hoover helped orchestrate a campaign to discredit her. A charred cross was found on the family's Detroit lawn after the conviction.
Photo: Wikipedia