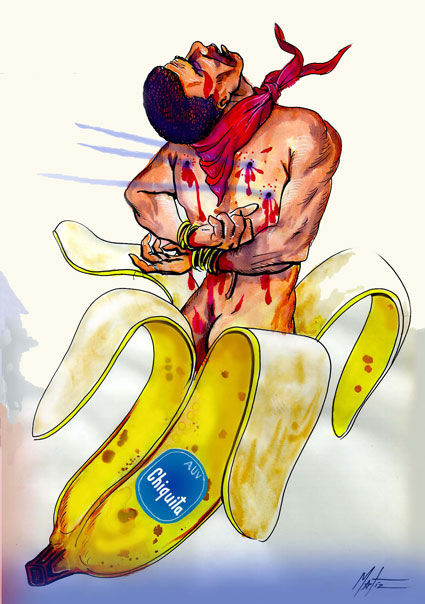 Ninety-nine years ago today, police opened fire on striking maritime workers outside the headquarters of United Fruit Company in New Orleans, La. The violence ended with one worker killed and two wounded. The demonstrators were members of the Industrial Workers of the World and the American Federation of Labor.
The workers on strike were members of the AFL's Marine Firemen's Union, who refused to work aboard banana transport ships after their wages were cut from $50 to $45 per month. When the violence took place, the workers were attempting to board the Heredia, a steamship that the company had staffed with replacement workers.
These U.S. workers, though not aware of it, were part of a movement around the Americas against United Fruit, which later became the Chiquita corporation. The company was notorious for bribing U.S. officials and became a symbol of U.S. corporate and political domination over Central and South America. It was the hand of United Fruit in dictatorial governments that brought about the term "banana republic."
Eventually, the company went on to even worse things than killing protesters, including working with the U.S. government and CIA to overthrow progressive governments, including that of the democratically elected Col. Jacobo Arbenz Guzman in Guatemala. Eventually, the strength of the company began to wane. After the Cuban Revolution, its tracts of land in Cuba were nationalized.
Photo: SINOTRAINAL