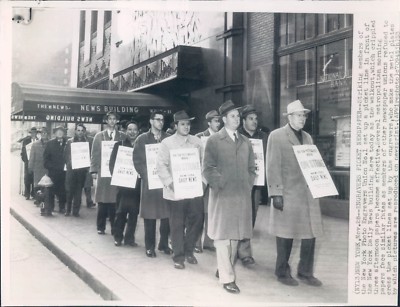 On November 28, 1953, 400 photo engravers employed by New York City newspapers went on strike, demanding better wages and improved working conditions. The strike lasted for 11 days.
During this time, 20,000 other newspaper workers represented by other unions refused to cross the photo engravers' picket lines.
The strike ended with the workers receiving a $3-per-week wage increase.
Photo: Tumblr