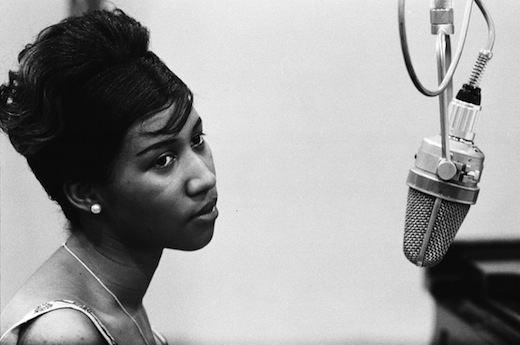 On Jan. 3, 1987, the Rock and Roll Hall of Fame admitted its first woman performer, Detroit legend Aretha Franklin.
Rock and roll comes out of working class American musical roots in blues, jazz, gospel and country/western swing.
The Rock and Roll Hall of Fame, founded in 1983, inducted its first performers in 1986. They were all men: Buddy Holly, Chuck Berry, Elvis Presley, Fats Domino, James Brown, Jerry Lee Lewis, Little Richard, Ray Charles, Sam Cooke and the Everly Brothers.
Since its beginning, the Hall of Fame has inducted 209 honorees in four categories: Performers, Non-Performers, Sidemen and Lifetime Achievers. But, according to history.com, "of the 159 total inductions in the Performers category, 135 have been of solo male performers or male groups." Since Aretha Franklin's 1987 induction, "only 10 solo female performers and 13 groups containing at least one female performer have been added."
Artists are eligible for the Hall of Fame 25 years after the release of their first album or single.
The six 2014 Performers inductees, announced in December, include one woman, Linda Ronstadt. The others are Nirvana, Kiss, Peter Gabriel, Hall and Oates, and Cat Stevens.
The awards ceremony will be held April 10 at Brooklyn's Barclays Center.
"The Hall's roster of honorees is a striking reflection of how much rock and roll really has been, and continues to be, a man's world," says the history.com article. Do you agree?
Photo: via Legacy Recordings