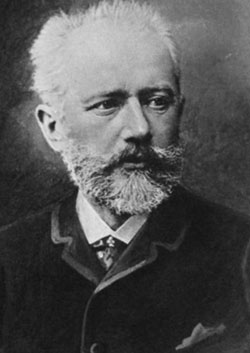 On this day in 1840, Pyotr Tchaikovsky was born in Votkinsk, Russia. One of the first Russian composers to have lasting international success, his works included symphonies, concertos, operas, ballets, and chamber music. Later in his career, he appeared as a guest conductor throughout Europe and in the United States, including an 1891 concert in New York City's Carnegie Hall.
Though initially educated for a career as a civil servant, Tchaikovsky was musically adept from the very beginning. His life was marked by recurring bouts of depression. Both the death of his mother and his same-sex orientation (the latter of which he was forced to keep private) were seen as contributing factors in that.
He died suddenly at the age of 53 from cholera. His works are still appreciated today, and he is seen by many critics as having transcended the cliches of the Russian classical music of his time.
Photo: Wikipedia