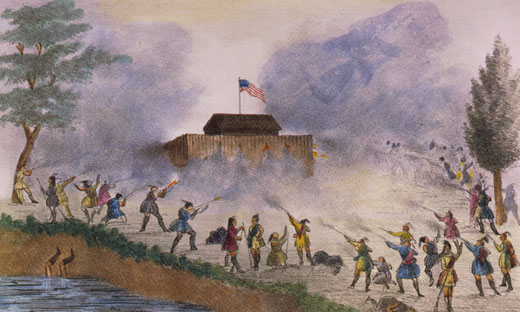 On this day in 1836, the Seminole – an amalgamation of various groups of Native Americans and Africans that settled in Florida in the early 18th century – entered into a war with the United States Army after attempts by the U.S. to forcibly take their land caused major conflict.
Such conflict was initially the result of tensions between the Seminole and then-General Andrew Jackson in 1816, when Jackson attacked Fort Gadsden, then known as Negro Fort. Seminoles that survived that attack were put into slavery.
The resistance was led by Osceola. Conflict carried on until the war ended in August 1842, when the Indians were force-marched to Oklahoma.
Photo: The Seminole lead an attack. Wikimedia.org (CC)