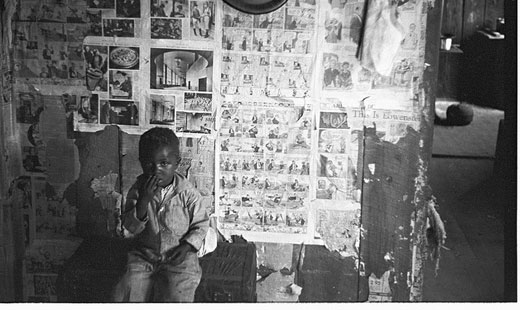 On Jan. 3, 1931, in the depths of the Great Depression, some 500 farmers, black and white, their crops ruined by a long drought, marched into the town of England, Ark., to demand food for their starving families. A severe drought the year before had destroyed crops across the region. Most people around England were destitute.
The only aid available was from the Red Cross, and it was slim, amounting to about $1 a month per person. In December 1930, the local Red Cross ran out of aid application forms.
On Jan. 3, H. C. Coney, a tenant farmer, was visited by a neighbor upset because she was unable to feed her children. Coney loaded his truck with several other neighbors and headed to England to demand food from the Red Cross. The original group consisted of approximately 50 farmers, some armed, but reports state that anywhere from 300 to 500 came together in the town.
The action became known as the England Food Riot of 1931, but eyewitnesses said there was no violence. Store owners, either out of fear or out of kindness, offered food to the people.
Newspapers from New York to California picked up the story. Until then, Arkansas Gov. Harvey Parnell, along with the Red Cross, had tried to downplay the severity of the situation, claiming they had everything under control and no one was in desperate need. But
the nationwide media reporting suddenly gave names and faces to the huge numbers of starving people. Parnell had to retract his earlier statements that "conditions, although not so good because of the drought adversities, are not alarming and indications are that a normal condition is being resumed." And the mayor of England took pains to deny claims that there were "Communist influences" involved.
Famous humorist Will Rogers, after reading about the situation, appealed to President Herbert Hoover for federal aid. Hoover refused, citing fear of establishing a precedent for public dependency on the federal government (sounding much like present-day Republicans). Rogers then went on a multi-state tour to raise funds drought relief. The tour, along with money sent in from people across the country after reading the stories in their local papers, helped feed and clothe the people of the England area and carry them through the tough times.
The Encyclopedia of Arkansas History and Culture notes: "Although there were many other regions under stress due to economic failings or environmental problems, it was this tiny town and the events of that day that got a nation to sit up and take notice and got the government to start passing legislation to assist in times of hardship."
Photo: African American tenant farmer's home in Little Rock, Ark., photographed in 1935 by Ben Shahn. Library of Congress via pingnews