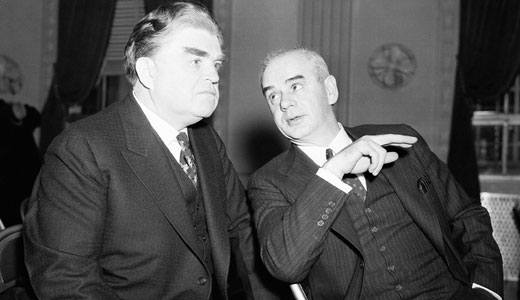 On this day in 1936, the Steel Workers Organizing Committee was founded in Pittsburgh, Pa. by Phillip Murray, John L. Lewis, and nine other labor organizers.
Within a year of its inception, over 125,000 people had joined the union, rallying and demonstrating worldwide for the raising of wages to $5 per day.
The Steel Workers Organizing Committee would eventually evolve into the United Steelworkers of America: it disbanded at a convention held in Cleveland, Ohio in 1942, upon which time the USW was founded, with Murray being installed as the new union's president.
Photo: John L. Lewis (left) and Phillip Murray. AP