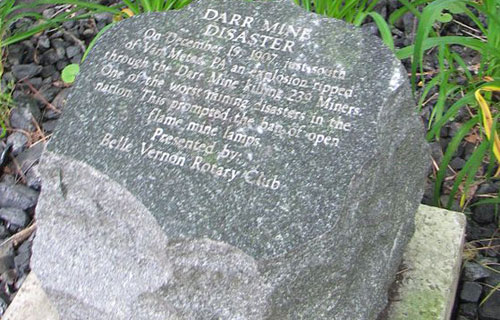 On December 19, 1907, 239 workers died in a coal mine explosion at the Darr mine in Jacobs Creek, Pennsylvania. This same day in 1984, 27 workers at Wilberg Mine died in Orangeville, Utah.
Why have so many died in mine disasters? Johnstown, Pennsylvania, in 1902; Monongah, West Virginia, in 1907; Upper Big Branch, West Virginia in 2010; the Sago mine disaster in 2006; Crandall Canyon mine in Utah, 2007 to name just a few. Some disasters happened over 100 years ago but they are still happening.
One woman whose brother died in the rescue attempt to save trapped workers in Crandall Canyon said it's the hard choices workers have to face. "I don't want my children to have to go down into a dangerous mine," she said, "but I have a nephew who is also a miner. He can't just leave what is a good living for him and his family. What will he do? Where will he go? That coal mine is the way people here have survived."
There is no lack of evidence that mine owners drive for profits at the expense of safety, and union mine workers fight them every step of the way. Even in retirement miners must continue to fight for their hard earned pensions.
Photo: A monument to the Darr Mine Disaster. Text reads "DARR MINE DISASTER. On December 19, 1907, just south of Van Meter, PA, an explosion ripped through the Darr Mine killing 239 Miners. One of the worst mining disasters in the nation. This prompted the ban of open flame mining lamps. Presented by: Belle Vernon Rotary Club." Wikipedia, CC 3.0.