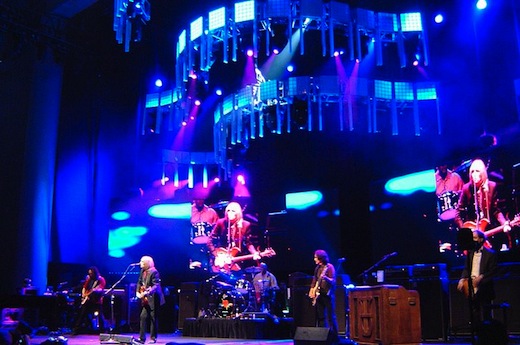 Today in labor history, a story from the arts and entertainment front: the struggle between corporate drive for maximum profit versus artists and cultural workers. It was today in 1979 when rock star Tom Petty filed for bankruptcy, thereby challenging his record label, MCA, and the practice of what some would call indentured servitude. "The music industry is notorious for its creative accounting practices and for onerous contracts that can keep even some top-selling artists perpetually in debt to their record labels," according to history.com.
Petty's actions helped other artists challenge the recording industry's servitude system. And it wasn't the last challenge Petty would make to corporate power. In 1981, Petty "threatened to withhold his new album, Hard Promises, when MCA announced its intention to sell it for $9.98-a full dollar more than the typical retail price at the time."
"If we don't take a stand, one of these days records are going to be $20," Petty said, forcing MCA to back down, selling the album for the then-customary $8.98.
To read the full article, go to history.com.
Photo: Tom Petty and the Heartbreakers perform in Indianapolis June 23, 2006 (CC).