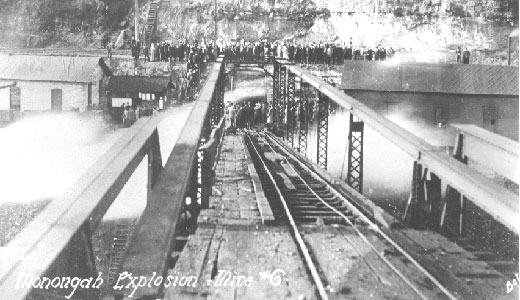 In Monongah, West Virginia, on December 6, 1907, an explosion in a network of mines owned by the Fairmont Coal Company killed 361 workers, including children. It became the worst mining disaster in U.S. history. Many of the perished miners were Italian immigrants and African Americans.
Since the inception of coal production in West Virginia during the late 19th century, the state had maintained the country's highest mine death rate, due to a failure, comparatively with other states, to implement regulatory and safety measures. This was in keeping with the general treatment of miners in that time period, during which there was much union busting and violence against workers who tried to organize.
1907 was a particularly troubling year in West Virginia, during which a total of 3,242 people were killed in mining accidents. A steady decline in such deaths came about only after the United Mine Workers of America encouraged the establishment of strong safety regulations and the fair treatment of workers.
Photo: Mine Safety and Health Administration/U.S. Department of Labor