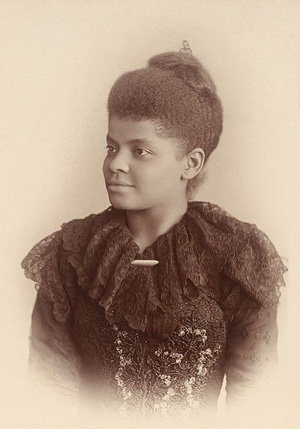 On this day in 1931 Ida B Wells, died.
Wells was an outstanding civil rights activist and journalist of the late 19th and early 20th centuries.
Born in slavery, she campaigned against the reign of terror in the U.S. South that accompanied the betrayal of Reconstruction, focusing in particular on lynching. She was a fierce advocate of women's voting rights and was one of the co-founders of the NAACP. Wells was proficient editor and orator and traveled abroad to bring to light the atrocity of lynching.
Photo: Ida B. Wells. Wikipedia.