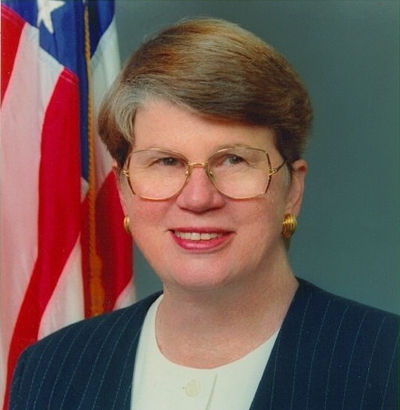 On this day in 1993 Janet Reno became the first female Attorney General serving from 1993 – 2001. She was the second longest serving attorneys general in the United States, behind William Writ. She was nominated by President Bill Clinton.
Reno was born in Miami, Florida. Reno worked as an attorney for two Miami law firms. She was named staff director of the Judiciary Committee of the Florida House of Representatives in 1971. She helped revise the Florida court system. In 1973, she accepted a position with the Dade County State's Attorney's Office.
She was elected to the Office of State Attorney in November 1978 and was returned to office by the voters four more times.
Reno ran for Governor of Florida in 2002, but lost in the Democratic primary to Bill McBride 44% to 44.4%. Voting problems arose in the election, and she did not concede defeat until a week later.
Photo: Wikipedia