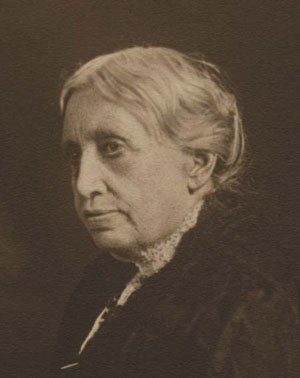 On this day in 1829, Dr. Sarah R. Adamson Dolley was born in Schuylkill Meeting, Pennsylvania. Aspiring to become a doctor, she sought an apprenticeship with her physician uncle, Hiram Corson, but he initially would not accept her, believing the practice of medicine to be an unsuitable profession for women. After seeing that she was determined and relentless, he finally agreed.
She studied medicine in Corson's office until being accepted by the Central Medical College in Syracuse, New York in 1849. She received her medical degree in 1851, and months later was accepted as an intern at the Philadelphia Hospital. She married in 1852, opening up a practice with her husband in Rochester, New York. In 1869, she traveled to Europe and the Middle East, attending lectures on medicine and visiting medical facilities.
She was also supportive of women's rights, and instrumental in the formation of the Women's Educational and Industrial Union in 1893 that promoted the educational, industrial, and social advancement of women, alongside such figures as Susan B. Anthony.
Dolley died at her home on December 27, 1909 at the age of 80.
Photo: Winningthevote.org