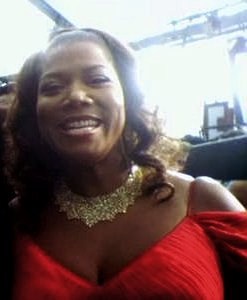 Dana Elaine Owens was born on this March 18, 1970, in Newark, N.J. Known professionally as Queen Latifah, she is a leading African American singer-songwriter, actress, television and record producer, comedienne, and talk show host. She found her stage name, Latifah, meaning "delicate" and "very kind," in an Arabic book of names when she was eight.
Starting in the late 1980s, Queen Latifah made an early mark as one of hip-hop's pioneer feminists, rapping about issues of black women. Her songs covered topics including domestic violence, harassment on the streets, and relationship problems. Her first album, All Hail the Queen, appeared in 1989. She was also a member of the hip-hop collective Native Tongues.
In relatively short time, Queen Latifah attracted the attention of the film world. She played the role of Thelma in the 1999 movie The Bone Collector, alongside Denzel Washington and Angelina Jolie. Among her other films are the movie versions of the musicals Chicago and Hairspray.
Her work in music, film, and television has earned her a Golden Globe Award, two Screen Actors Guild awards, two Image awards, a Grammy Award as well as six additional Grammy nominations, an Emmy Award nomination, and an Academy Award nomination.
Photo and source: Wikipedia