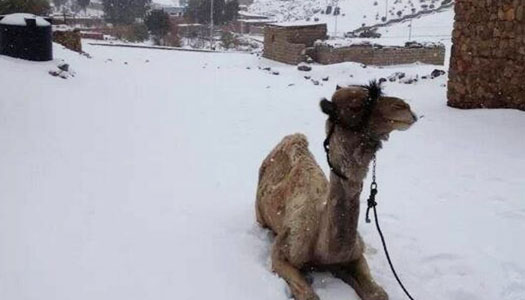 It's been another year of environmental disasters in the U.S. – some fueled by corporate profiteering, others by climate change. However, it's important to take note of progress where it's due: steps forward have been made in expanding solar energy, as well as curbing carbon and mercury emissions. Nevertheless, in light of what's happened to the climate this past year, let's take a look at 10 of the biggest issues of 2013 and see what lessons can be learned from them going forward.
10. Wolves
Wolves were under attack this year, as the U.S. Fish and Wildlife Service proposed in June to strip federal Endangered Species Act protections from them. The population is already at an all-time low. Experts believe that doing more to protect these animals, not less, is in our best interest, and that we would benefit economically and ecologically from such an endeavor. Fortunately, on Dec. 17, one million Americans stated their opposition to removing wolf protections, via conservation groups that collected their comments and sent them along to the Fish and Wildlife Service. So while wolves were certainly a hot topic in 2013, if enough people stand up for them, this issue need not devolve into a disaster.
9. Petcoke
Residents in southeast Chicago are lamenting the continued nuisance of petcoke (short for oil waste called "petroleum coke"), which is currently piling up near their neighborhoods. The smoke from the stuff is drifting into their homes, disturbing family events, and causing endless health concerns. It's disconcerting to know that the billionaire Koch brothers have been technically responsible: KCBX Terminals, which has done some of the dumping, is a division of Koch Industries, which has been implicated in numerous other environmental disasters.
8. Fracking
Fracking, a process through which natural gas is extracted from the ground, has not proven too popular with residents affected by toxic water, towns enduring small earthquakes from the drilling, and environmental activists who have come to realize that fracking is anything but safe. The process has persisted throughout 2013 and, even more worrying, the fossil fuel industry is increasingly setting its sights on natural gas, seeing it as a cheaper alternative to coal. But there are better alternatives.
7. Poaching
Though average Americans seem not to realize it, an all-out war is being waged on the rhinoceros, particularly in South Africa, where they are prized for their horns. Poachers have evolved with the times and grown more dangerous, now wielding high-powered rifles and assault vehicles. The western black rhino is now extinct, and other species, like the northern white rhino and the Javan rhino, are at risk. The illegal wildlife trade is growing to such an extent that experts believe more rhinos will soon be slaughtered than born.
6. Wildfires
They continue to burn in California even now, as winter approaches. This has been a particularly bad year – amidst a whole string of recent bad years – for areas at risk for wildfires. A look back at California's Rim Fire, which began on Aug. 17 and burned 257,314 acres, is sobering. The third largest wildfire in the state's history, its rapid spread was certainly made worse by a climate change-fueled drought and heat wave, as well as Forest Service budget cuts. It was also one of 17 major brushfires (burning 1,000 acres or more) in the U.S. this year.
5. Carbon emissions
On a more positive note, the Environmental Protection Agency, bolstered by the willingness of President Obama to confront climate change head-on, has done a number of good things in 2013. One of the most important has been the curbing of carbon emissions from new coal-fired power plants. This is part of a long-term series of safeguards enacted by the Obama administration this year, a followup to the EPA's 2012 Mercury and Air Toxics Standards, which sought to reduce mercury output.
4. Oil
Possibly the number one word on the tip of every environmental activist's tongue this year, for a variety of unpleasant reasons. Numerous pipelines have burst and spewed oil. The most severe of these occurred in Mayflower, Arkansas, where the town was plagued by pools of tar sands oil after the 65-year-old ExxonMobil-owned Pegasus pipeline ruptured. Meanwhile, things were no safer by train. One recent disaster involved an Oct. 19 derailment in Alberta, Canada. But the worst was a June 6 derailment and crash in Quebec, in the town of Lac-Mégantec, which caused major explosions and killed 47 people. Finally, the other oil-related issue haunting environmentalists is the fact that 3 million barrels of crude are currently being loaded into the southern section of the Keystone XL pipeline – operations for that leg of the project are supposed to start next month. One can only hope another Mayflower-scale accident does not occur.
3. Solar energy
If there has been progress made in any department this year, it's that of solar energy. It is seen as increasingly viable by companies, and there have been a number of good developments in solar on the East Coast. New Jersey, ranked in 2012 as number one in solar, is turning 800 landfills and 10,000 abandoned industrial areas into massive solar farms. This is a big win for a state with a messy history of pollution and environmental damage. Meanwhile, New York is installing a 47-acre solar plant in Staten Island's Fresh Kills Park, which is currently the site of the world's largest landfill. Less pollution zones and more solar power is a win-win for the environment, and the reason why solar energy was on the minds of many East Coasters in 2013.
2. Fukushima
Japan's Fukushima nuclear power plant meltdown is creating a panic years after the fact, due to the disaster's ripple effect. It will not only have dire consequences for the environment, but for human health and livelihoods as well. When Typhoon Wipha lashed Tokyo in October this year, it only made the situation worse. The still-leaking radioactive output from the Fukushima plant increased twofold after the storm hit, with spillage over 14,000 times what is considered safe pouring into the sea. The Fukushima cleanup deadline has been extended to 2017, but the fallout will have repercussions for decades to come.
1. Climate change
And finally, the root of many of the problems on this list. Republican politicians continue to deny its existence in the interest of corporate profits. Scientists continue to warn that if we don't take measures soon, it will be irreversible. Others maintain that it's already too late to undo the damage. And the odd weather – with snow on the Egyptian pyramids for the first time in 112 years – serves as a constant reminder of the severity of global warming. The threat is imminent and the need for response through collective action is urgent. Most would argue, in fact, that climate change not only was the largest issue for environmentalists this year, it was the largest issue for everyone. And, sadly, we can surely expect it to go the same way in 2014.
Photo: A camel experiences snow for the first time in Cairo, Egypt. Via Twitter.