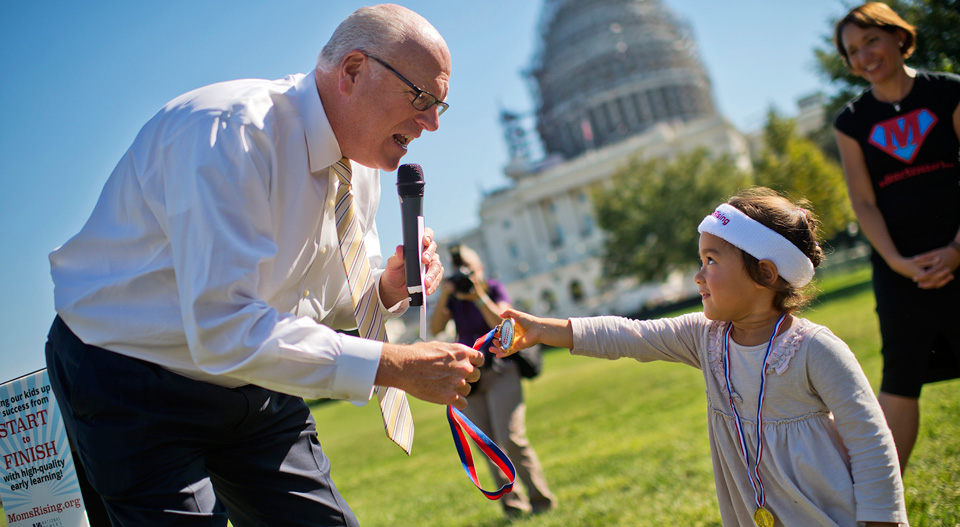 WASHINGTON — Speaking at the annual legislative conference of the National Treasury Employees Union (NTEU), U.S. Representative Joe Crowley, D-N.Y., detailed the platform he believes would win back the votes of "that sector of America that [the Democratic Party] lost, in Ohio, Pennsylvania, Wisconsin and Michigan" in the presidential election.
Crowley is the chair of the House Democratic Caucus.
"I grew up in Woodside, Queens," he explained. "All my grandparents were immigrants from Ireland and I'm the son of a police officer. Growing up in Woodside is akin to growing up in Akron, Ohio, or Youngstown, Ohio, or Scranton, Pa."
Industry has deserted all three cities, which were one-time heavy industry hubs and "we saw huge defections to Donald Trump of working class whites, including union members," Crowley stated.
"We –those who looks like me – have to continue to speak out to [working class voters], "that sector of America that we lost in Ohio, Pennsylvania, Wisconsin and Michigan" to Trump, Crowley said.
"Those voters felt left out by the national Democrats in 2016."
At the same time, he said, Democrats must stress "that we are the party of inclusion."
Crowley said that the way to bring back such voters is an economic platform that would show that Democrats believe "a rising tide lifts all boats."
He said the platform would include:
Raising the federal minimum wage, now $7.25 hourly, to $15 an hour. "Such a hike would help union as well as non-union workers," he said.
"Making college affordable" and making sure that when kids graduate "there's a job available for them."
"Working together to find solutions to problems that drive us apart." That's where Trump has gone wrong in his first 40 days in the Oval Office, said Crowley, by using executive orders and other actions to drive people even further apart.
Crowley said, "There's a lot of fodder out there" for Democrats to use to re-attract the working class whites who deserted – and to take back the U.S. House. The Democrats need to gain 24 seats to do so, he noted, and there are 26 districts in the U.S. that Barack Obama and Bill Clinton carried "but which are now represented by anti-union Republicans."