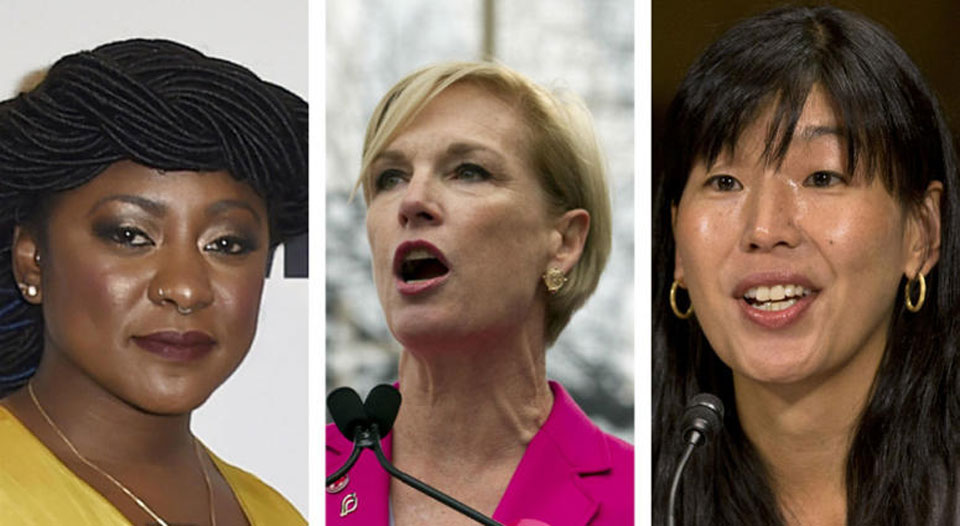 WASHINGTON—Three top female organizers/activists, including Ai-Jen Poo of the labor-backed National Domestic Workers Alliance, have created "Supermajority," a group designed to unite the nation's majority, women, and push their issues to the top of the U.S. agenda in advance of next year's presidential election.
Poo's group campaigns for unionization and rights for some of the nation's lowest-paid, most-exploited workers. Poo and her colleagues Cecile Richards, former president of Planned Parenthood, and Alicia Garza of Black Lives Matter unveiled Supermajority in an April 30 tweet and message.
As far as Poo is concerned, it's time for women to take over. "Consistently, we're still treated as a special interest group…Our voices aren't breaking through," she said as all three talked to Elle.com. "Now, it's time for women to run things."
"Women ARE the supermajority, and this is our time. And together we are unstoppable," Poo also tweeted.
Supermajority members plan to draft "a values agenda that puts women — and issues like child care and equal pay — front and center," an online site for "news and how-tos" on organizing and candidate stands, "in-person training to help you become the most-effective organizer you can be" and "an intersectional, intergenerational movement of women that is going to drive the change we deserve. For good."
Its goal is to educate and train two million female activists and political participants across the U.S.  to "ensure a women's agenda is represented at the ballot box in 2020" and "also drive change around issues like the wage gap, childcare costs, maternal mortality rates, family leave, and family separation at the border."
"Women are taking joy in the success of other women and excited about being in rooms learning about efforts and issues and activism that they may have never known before," Richards added. "Women want to be together, they want to find out how to do more."
"In this moment there's not enough infrastructure [in] women's organizing," Garza says. "This is a time for all of [us]… #MeToo, Time's Up, Black Lives Matter, the Women's March, and Supermajority to link arms."
Supermajority drew immediate praise from progressives nationwide, at least in e-mails and tweets. Richards' successor said Planned Parenthood will probably join in. It also drew flak from one right-wing woman, Luane Conn, a foe of reproductive rights. The three "don't represent my ideas (and) late-term abortion is murder," Conn said.