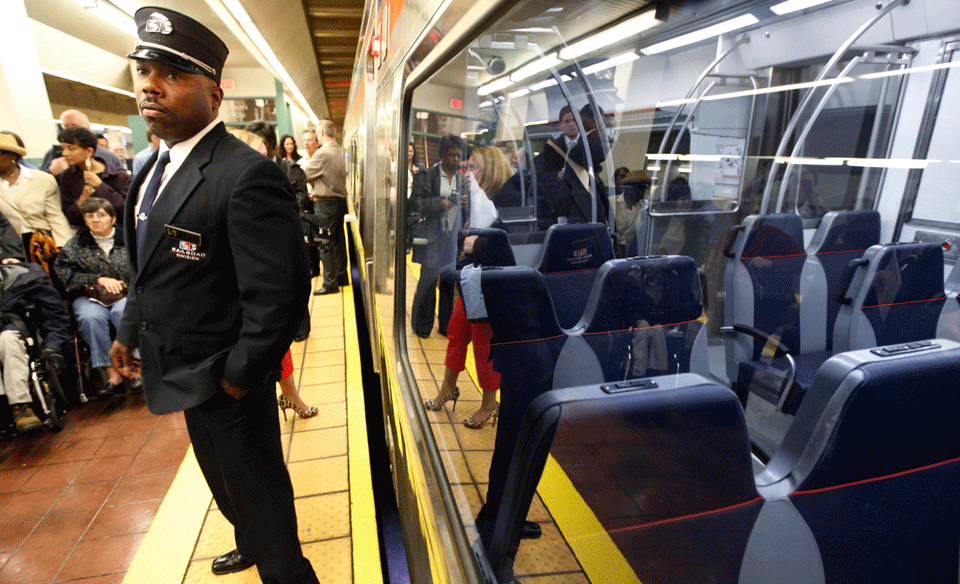 PHILADELPHIA—Minorities make up 64 percent of the workforce at the Southeastern Pennsylvania Transit Authority (SEPTS) but fill only 32 percent of management slots.
SEPTA is the transportation authority that provides services to Philadelphia and Bucks, Montgomery, Chester, and Delaware Counties in the southeastern portion of the Commonwealth of Pennsylvania. It also provides bus and rail service to Trenton, N.J. It is essential for residents and visitors in the Philadelphia metropolitan area.
However, racial disparity is not the only problem SEPTA employees have. Many have complained of firing for small and mundane reasons, acts that were almost never punished if committed by white workers. Many employees stated that they were not only fired but suffered retaliation. Some were fired for reasons that were not terminable actions. Others were fired for medical reasons.
One Latino employee said he called his supervisor because he became ill on the job and "feared for the safety of his passengers." It took SEPTA two hours to respond to the call. When they did, the employee had to ask the supervisor for paperwork to fill out so he could be released from the job to go to the hospital. He was released and later, after his surgery, he called SEPTA to ask when he was to report back to work. They told him he had been "discarded."
This was not the worst complaint. At previous SEPTA employee meetings, complaints of sexual harassment were brought forward. One woman felt that many supervisors expected sexual favors from their female employees. In one instance, a man was solicited for sex by a male supervisor. The workplace appeared to be highly "toxic" according to Minister Rodney Muhammad, president of the Philadelphia NAACP.
On April 18, a meeting of SEPTA employees was held to discuss discrimination charges against SEPTA, the evidence against the company, and the possibility of a class action suit. Employees were asked to sign in and place next to their names the date of their termination if any. The meeting took place at the Nicetown Community Development Corp. (CDC) in Philadelphia.
Minister Muhammad promised to ensure that minority workers' complaints of racial discrimination and sexual harassment will not go unrecognized. He promises justice for SEPTA workers. According to numbers collected so far, over 87% of the complainants were African-American.
At the request of the U.S. Equal Employment Opportunity Commission (EEOC), the Philadelphia NAACP held an informal meeting with the employees who lodged complaints. It was a fact-finding tour and a lecture to inform SEPTA employees how to file an EEOC complaint. During the meeting, it became apparent that many had already done so. Some had right-to-sue letters. Most were unemployed and could not afford the $450 it costs to file the employment discrimination suit in federal court.
Jamie Williamson, EEOC district manager, explained the process and offered a short autobiography. She was born in Pittsfield, a small city in Western Massachusetts, where she broke the mold by becoming one of the area's first African Americans elected to an at-large council position.
Williamson understood the complaints of the people who sat before her. She listened and offered tips on ways to combat racial discrimination. She understood the stressful environment that racial discrimination causes. For example, one of the former employees complained that SEPTA doesn't have enough people to work the bus lines. Some lines didn't have enough bus operators because of the discriminatory firings.
She took time to explain "implicit bias"—a phenomenon that results from the tendency to process information based on unconscious associations and feelings, even when these are contrary to one's conscious or declared beliefs. She stated that most prejudice stems from this feeling about people whom they interact with. They feel these people are either "less than" because they cannot be the person they should be, or they are "like" people who they know are inferior. It makes discrimination, especially racial discrimination, somewhat subtle.
This type of discrimination has been going on for a long time. In fact, it has become institutionalized. The EEOC was formed in 1965, one year after the passage of the Civil Rights Act of 1964. President Lyndon Johnson created the Office of Equal Opportunity and the EEOC and appointed its first chair. EEOC under Title VII prohibits discrimination on the basis of race, religion, sex, or national origin. The EEOC also has the responsibility for enforcing the Age Discrimination in Employment Act, the Americans with Disabilities Act, the Equal Pay Act, and the Genetic Non-Discrimination Information Act.
Williamson stated the group needed a certain amount of evidence to bring a class action lawsuit. Although difficult, it would not be impossible. She needed evidence as only the strongest cases will be brought forward because of the EEOC's limited funding and staff. Williamson said she only has 19 people to handle 5,000 complaints a year.
A question was raised: Someone asked if there is any legislation that will allow attorneys to take cases and get a portion of the award or relief as they do in Social Security disability cases and Veterans Compensation cases.
Williamson responded that the answer to that question lies in funding: "Both the Social Security Administration and the Veterans Administration are better funded. Besides, who is going to mess with veterans and retirees? African Americans, Hispanics, Asians, and other minorities, on the other hand, that's a different story."