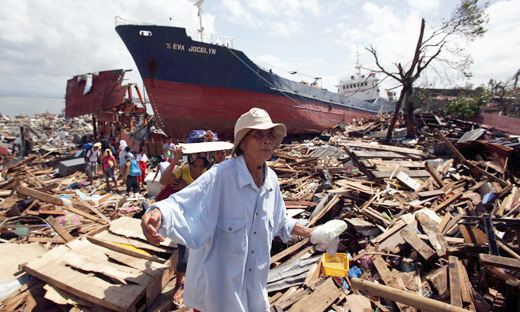 CHICAGO – Like Hurricanes Sandy and Katrina here in the United States, Super Typhoon Haiyan, which devastated the Philippines, has become much more than a weather event. People are asking "Who or what is to be blamed for the fact that millions of victims still haven't been helped."
You will have the opportunity tonight to hear from and talk with a community leader who is well qualified to tackle these issues. You can participate in a national call-in and hear from Rev. Primo Racimo, rector at St. Margaret's Episcopal Church in Chicago.
Rev. Racimo, who was born in the Philippines, is an activist in Chicago's more than 100,000 member Filipino community. He will be interviewed by John Wojcik, the People's World labor editor and vice president of the International Labor Communications Association. You will have a chance to ask questions or comment.
To participate in tonight's call in at 8 pm. ET, 7 pm CT, 6 pm MT, and 5 pm PT just dial 605 475 4850 and, when prompted, enter the code 1053538#.
Please join us for this timely and exciting event.
Photo: A survivor walks through the rubble in Tacloban. Aaron Favila/AP