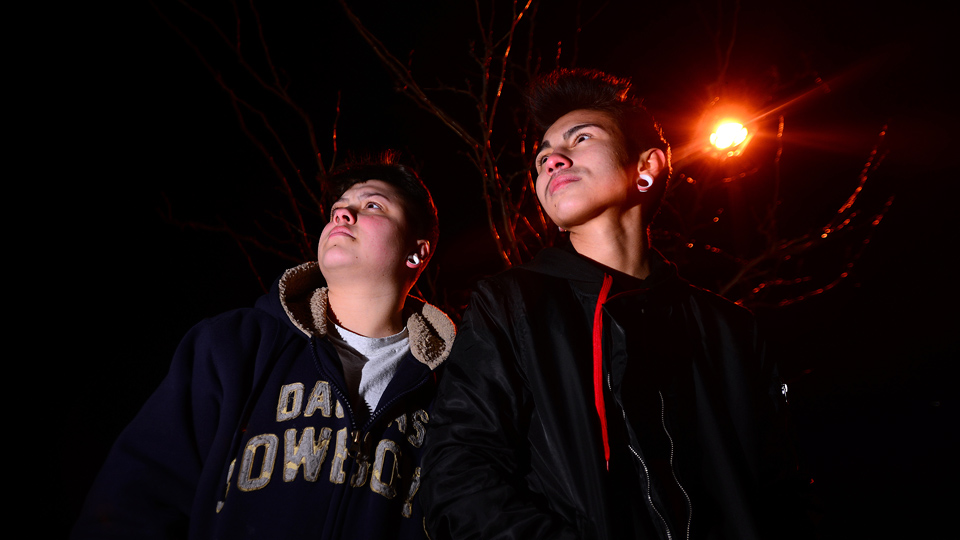 This has proven to be yet another deadly year for the transgender community. In addition to the ongoing effort by the Trump administration to establish a "legal definition of sex" that eradicates federal recognition of 1.4 million transgender Americans, trans deaths are still on the rise. Reports from the Human Rights Campaign indicate at least 22 transgender people have been fatally shot or killed by other violent means this year so far. In 2017, advocates tracked at least 29 deaths of transgender people in the United States due to fatal violence, the most ever recorded at the time.
November 20 marks Transgender Day of Remembrance, a day meant to memorialize those murdered as a result of transphobia. However, many trans-led grassroots collectives and community organizers have pushed allies to take a different approach to TDOR this year, focusing instead on trans lives as opposed to just deaths.
"I like TDOR, but I've definitely seen it move in a direction that it wasn't initially meant to," says non-binary trans femme activist Karari Olvera Orozco. "Cis people fixated more around our death rather than focusing on our lives, and I think a lot of LGBTQ organizations co-opted TDOR and used it as oppression theater." Cis, or cisgender, refers to persons whose sense of personal identity and gender corresponds with their birth sex.
Orozco is speaking to a national discussion that exists within the trans community about the ways that the public ignores the framework of transphobia that is upheld by cis hegemony. Transgender individuals face some of the most prevalent forms of marginalization. They deal with higher rates of homelessness due to job discrimination, and trans youth experience some of the highest suicide rates in the country. A 2016 study from the Cincinnati Children's Hospital Medical Center found that about 30 percent of transgender youth reported having made at least one suicide attempt, and nearly 42 percent reported a history of self-injury, such as cutting.
Now activists are bringing attention to the immediate need for long-term resources and focusing on supporting trans communities beyond TDOR. "Don't just hit up the people who are doing the work and ask them to do it for free—get us the money, we're trying to survive also," says Orozco.
Many working-class trans individuals, like Orozco, rely on booking speaking gigs and independent contract work because of how commonplace transphobia is in work spaces. This is why there has been a push in leftist communities to intentionally fund trans-led initiatives and organizations. "That is what TDOR should be—remembering our dead but also supporting our living."
Historically speaking, trans-led movements have always fought to remain visible. The foremothers of the trans liberation movement, Marsha P. Johnson and Sylvia Rivera, initially faced major backlash from the LGBTQ community for their outspokenness. Rivera made history during a 1973 interruption at Pride, when she demanded that the crowd pay attention to the needs of trans youth and incarcerated trans siblings. Her infamous "Y'all better quiet down" speech was not only a call to action but also an exposure of transphobia within queer spaces.
Despite the tremendous contributions made by Johnson and Rivera, both struggled with chronic homelessness and severe substance abuse issues throughout their lives. Johnson's body was found in the Hudson River in 1992, and her death was ruled a suicide by the police—despite claims from her friends and family who felt otherwise. Rivera spent several years living in a homeless community on the Pier in West Village, all while continuing the work around trans youth that she committed her life to. She passed away in 2002 due to liver cancer.
In a lot of ways, Marsha P. Johnson and Sylvia Rivera reflect the ongoing struggles that trans communities face today—the fight to be seen and accounted for. Beyond Trans Day of Remembrance, we have to ask ourselves how we can truly support transgender communities.
Defying the policies of the Trump administration is only one facet of the work that needs to be done, but it remains critical in the current political climate. Increasing numbers of working-class people have proven that they are ready to defend the rights of trans communities and must remain steadfast in uplifting, funding, and supporting the trans voices that are still present.
In the words of Mary Harris "Mother" Jones, we must pray for the dead but fight like hell for the living.