The depths to which the Trump administration is prepared to sink were exposed, again, when journalists were granted access to a warehouse turned immigrant detention center in southern Texas. The facility is home to approximately 1,500 teenage boys and was formerly a Walmart store. The site is lined with chain-link fences that keep migrant youth confined inside a designated area, with little more than floor mats and thermal blankets to keep them warm. These images show just a bit of the graphic reality of the recently instituted policy that allows children and parents to be separated in order to prosecute undocumented immigrants and "deter" individuals from crossing the border.
The new mandate is part of a "zero-tolerance policy" announced by Attorney General Jeff Sessions in April that required the immediate prosecution of anyone crossing the border undocumented—asylum seeker or not. The policy was approved by Trump and adopted by Sessions. While prior administrations, such as that of Barack Obama, detained migrant families, they did not have a practice of forcibly separating parents from their children unless the adults were deemed unfit.
Public outcry over the harsh new approach has brought attention to how the United States government treats even the most vulnerable of undocumented populations. While the focus in recent days has been on children, there are other groups on the receiving end of the border control mania.
LGBTQ people—and particularly trans women—have also experienced extreme brutality at the hands of the Border Patrol and Immigration and Customs Enforcement. While their experiences can be equally as tragic as the more publicized cases, undocumented queer narratives do not garner the same type of media attention or sympathy that migrant children do. This is a testament to the way in which the public prioritizes the value of some undocumented bodies over others. At the root of this issue isn't solely the fact that the government is detaining youth, but that the conditions in which undocumented detainees of all ages, sexes, genders, and background are held are inhumane and unacceptable.
Los Angeles-based trans Latina Activist, Jennicet Gutiérrez has been raising awareness around the circumstances of undocumented detainees for years. Specifically, she highlights the conditions for trans women in detention centers.
"They don't care about trans people in detention centers," she said in a recent interview with People's World. "When they ask for medical assistance, they aren't prioritized," said Gutiérrez. "ICE agents make them fill out long forms, but when someone needs their meds now, there's no time to wait."
On May 25th—just a month ago—Roxsana Hernández, a 33-year-old transgender woman from Honduras, was found dead in ICE custody. After 16 days of being denied the medical assistance she needed, Hernández's health deteriorated to the point of death. She is one of at least six migrants who have died in ICE custody since October of last year.
According to Bustle, Hernández was in the process of seeking asylum; she originally fled her home country of Honduras after being sexually assaulted by MS-13 gang members. As a result of her rape, she contracted HIV and was in need of medical assistance while she was arrested by the Border Patrol and placed in ICE custody. Hernández was detained for five days in a facility that is notoriously known as "the ice box" because of its freezing temperatures before being transferred to a hospital in New Mexico.
In 2007, there was a similar case involving another undocumented trans woman who died in ICE custody. After authorities reportedly refused to give Victoria Arellano access to a critically necessary prescribed antibiotic, she passed away from HIV-related complications. Arellano, an undocumented Mexican trans woman, spent days being cared for by her cell mates before they staged a strike and refused to get in line for the nightly head count until she was taken to the detention center's infirmary. Despite finally being transferred to a nearby hospital, the two months Arellano had spent imprisoned in the facility had led to a severe deterioration of her health and resulted in her eventual death.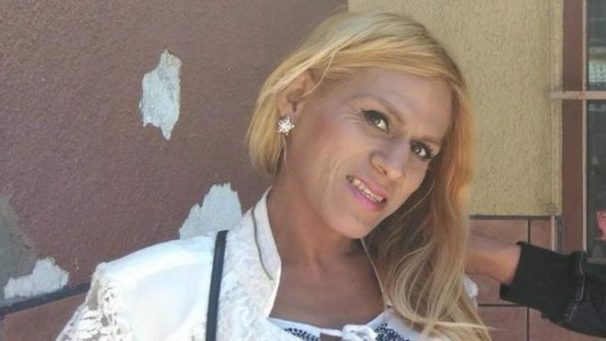 Undocumented LGBTQ migrants continue to face overwhelming violence at the hands of immigration officers. It was recently reported that ICE has racked up a staggering count of alleged sexual abuse offenses against detainees. According to a series of public records obtained by The Intercept from the Department of Homeland Security's Office of Inspector General, more than half of 1,224 complaints filed by detainees between 2010 and September 2017 related to abuse, harassment, and assault were for offenses allegedly committed by ICE officers. The documents included reports of youth being molested, women being assaulted, detainees being sexually humiliated, and other violations.
Gutiérrez says these stories are tragic but not surprising.
"Law enforcement is not on our side; they are not our friends," she argues. "Their job is ultimately to arrest people and put them in prisons and detention centers." She reiterates the importance of highlighting the plight of all undocumented people, and not just the ones that spur media attention. "We're fighting for ALL immigrants. We don't want any person, any woman, any child in ICE detention centers."
In the meantime, organizers are calling for the immigrant community and allies to raise hell.
"To what point do we allow these agencies to get away with the violence they are inflicting on this community?" Gutiérrez asks. Outrage has sparked some mobilization around the country, but Gutiérrez says that continued action is required to change the institutions of white supremacy that perpetuate racist power structures.
For queer and trans undocumented people of color, the fight for liberation has always been about breaking down the real, and figurative, barriers that marginalized people are confronted with in this country. "Survival is not enough," Gutiérrez says, "we need to be allowed to succeed and thrive in our existence."