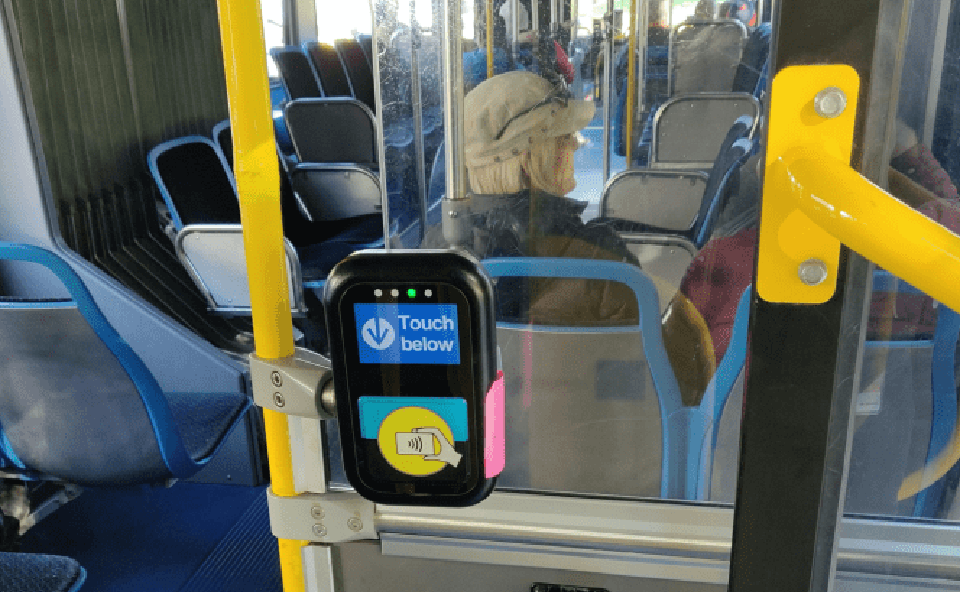 NEW YORK—Saying U.S. mass transit systems are essential both to move "essential" workers to jobs now and to economic recovery from the coronavirus pandemic and its subsequent forced closures, transit union leaders and top transit managers seek $32 billion-$33 billion to keep the buses, subways and commuter railroads going through the end of 2021.
House Democrats seemed to have met their request. Their $3 trillion economic aid bill, unveiled just hours after the leaders' press conference on May 12, includes $15.75 billion for mass transit – and that's just through Sept. 30. Lawmakers plan a May 15 vote on it, though progressives, upset by omission of a big income support plan for workers, want to delay the vote (see separate story).
Meanwhile, Senate Majority Leader Mitch McConnell, R-Ky., calls the bill  "dead on arrival."
The aid is needed, said Amalgamated Transit Union President John Costa, Transport Workers President John Samuelsen, and AFL-CIO Transportation Trades Department President Larry Willis, to keep transit systems going and transit workers on the job.
The closures have cut transit ridership by up to 97%, state subsidies have dried up due to declining tax revenues, and buses' few remaining riders travel fare-free as people board through the rear doors to keep the social distancing needed to battle the coronavirus's spread.
Cutting the transit systems would harm other workers, too, Willis noted. He estimated 37,000 construction workers would lose jobs if the transit systems had to halt repairs. And there would be further harm to families because transit jobs are often a route into the middle class for workers of color – especially if they're in unions – Willis said.
The financial hit is particularly hard on those systems that depend more on farebox revenues than the others do, such as Washington's Metro and the Chicago Transit Authority, Costa said in a subsequent telephone interview. But all the transit systems, from San Diego to Seattle to Miami to New York to Maine, are in the same financial boat.
"They need the dollars to maintain service," Costa said. And if the systems collapse due to lack of cash, the recovery gets stymied, too, "because people do not like to drive into cities and deal with the parking problems and congestion" they find there.
Some of the systems themselves have made adjustments to try to cut costs without cutting people. Samuelsen told a prior telephone press conference that TWU Local 100, which represents the workers on the largest system – New York's Metropolitan Transit Authority – suggested to MTA brass they shift buses around to ease crowding. Costa says the CTA is talking about similar changes.
Samuelsen pointed out that when the pandemic hit, bus routes from working-class areas from the Bronx, Brooklyn, and Queens were still jammed while those from the suburbs were running virtually empty. The MTA listened and shifted buses to the more-jammed routes.