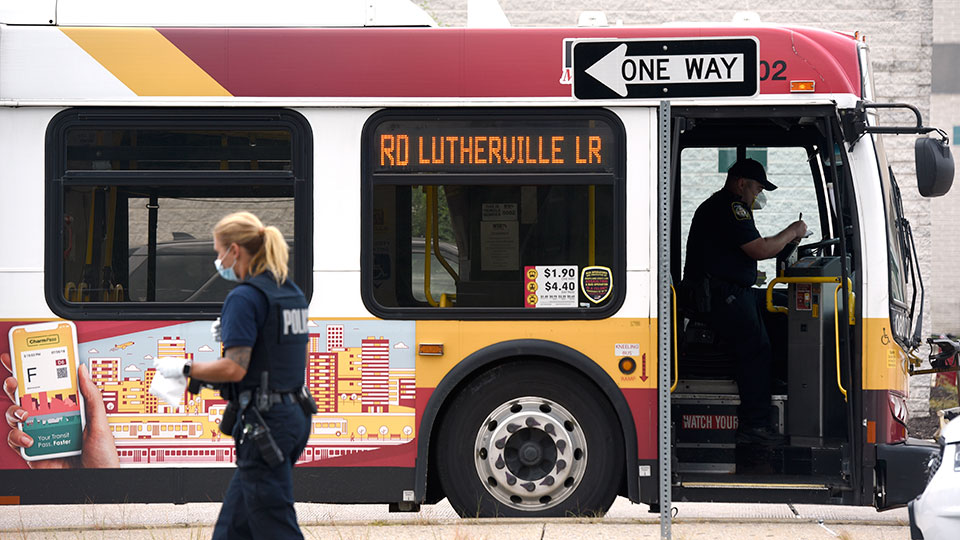 SILVER SPRING, Md. (PAI)—The fatal shooting early this month of a bus driver in Baltimore once again emphasizes the need to protect transit operators from violent passengers, Amalgamated Transit Union President John Costa says.
Isaac Caldwell, an ATU Local 1764 member and driver for MTA MobilityLink, the subcontracted paratransit van arm of Baltimore's Metropolitan Transportation Authority, was shot to death Aug. 24 while awaiting a bus to work. He's not alone, and that upsets Costa.
Caldwell was the third bus driver shot to death in Baltimore in the last 12 months. In January, Teamsters Local 355 member Frankye Duckett was killed. Last October, MTA Mobility driver Marcus Parks, who was not a unit member, was killed, ATU Local 1300 said.
Local 355 Business Agent Mark Garey was "saddened to hear of the tragic loss of brother Frankye Duckett" in that Jan. 29 shooting. "I hope they catch who was responsible for this violent act," he added. Police arrested a suspect the next day.
Federal job fatality data compiled in the AFL-CIO annual Death On The Job report backs Costa's point about violence against bus drivers, It shows that in 2019, the last year full data is available, 46 of that year's 454 workplace homicides were among transportation and warehousing workers, including both bus and truck drivers. And 362 of the victims were shot.
Costa expressed his sympathy to Caldwell's family and kin, just as he had to do so when Parks was murdered. Costa said Caldwell was killed by "a senseless act of violence while he was waiting for a bus to go to work to serve the public during this pandemic.
"This tragic death comes as our members have been heroes providing critical transportation on the frontlines of this pandemic. Transit workers cannot do their jobs, and passengers cannot travel on public transportation in fear of being attacked and assaulted."
"Workplace violence has increased in the COVID-19 pandemic due to confrontations about pandemic safety recommendations and policies inside of workplaces," Death On The Job reported. "This is especially true in already high-risk settings for violence: Health care, transit, retail, and other settings," it says. "Employers are requiring workers to implement COVID-19 prevention policies with customers and clients without proper support and training."
Costa agreed but added many assaults and shootings of bus drivers occur "just because someone wants to do violence" to them.
"The ATU demands transit agencies and government officials bring the same sense of regret they display in mourning this tragic, unnecessary death of our brother to improve protection for their workers and riders," he declared.