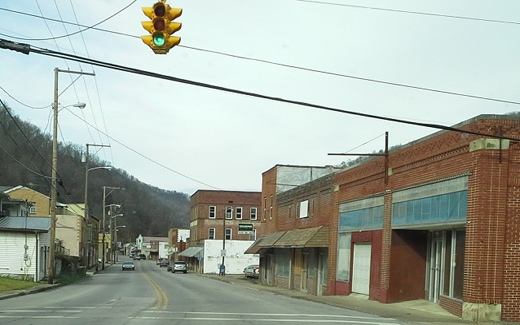 About now this reporter expected to be "down home" in southern West Virginia covering the trial of Don Blankenship, former CEO of Massey Energy. Massey Energy was the company that owned the Upper Big Branch [UBB] mine in Raleigh County where 29 coal miners were killed on April 5, 2010 in an underground explosion.
That tragedy occurred under Blankenship's watch as Massey's CEO. The government contends that the explosion was, in whole or in part, a result of Blankenship's conspiracy to violate federally-mandated safety and health standards, as well as conspiring to impede federal mine safety officials. In addition to those violations, he stands charged with making false statements to the Securities and Exchange Commission [SEC] and with securities fraud.
In the world of capitalism, King Coal, and the law, things don't always go as the people might expect. Instead of the trial where those dead miners' families might at last see some modicum of justice the court delayed the start of Blankenship's anticipated trial until Apr. 20, with a hearing on pre-trial motions set for Mar. 3.
While the people of southern West Virginia and the miners' families are cooling their heels waiting for the wheels of justice to start turning again, other events involving yet another coal company have been taking place.
Another bunch of ex-coal company big shots are under indictment for perpetrating crimes against the people of West Virginia. There was a spill of 4-Methylcylohexanemethanol [MCHM] into Elk River on Jan. 9, 2013. MCHM is used to clean coal.
The National Toxicology Program [NIP] has found that MCHM, an "eye and skin irritant," could "result in effects on the development of offspring."
This toxic substance not only polluted Elk River but flowed into the Kanawha River, which after the Ohio River, is West Virginia's main river. The spill contaminated the entire drinking water supply for the state capitol of Charleston and that of, not thousands, but hundreds of thousands of people in surrounding communities.
It was estimated at one point that a third of West Virginia's residents were affected by this spill- resulting in water brigades, among them the famous Wheeling Water Warriors, hauling bottled water down to Charleston from as far away as the state's northern panhandle.
Anyway, four former Freedom Industries executives (Gary Southern, Charles E. Herzing, Dennis Farrell, and Wm. Tis), who are under federal indictment, appeared in court on Jan. 12 and were released on bond pending trial starting on Mar. 10 before U.S. District Judge Thomas Johnston. They were indicted in December, 2014 by a federal grand jury following an extensive investigation by the federal government. Herzing, Farrell, and Tis face misdemeanor counts of criminal violations of: the Clean Water Act that allegedly resulted in Freedom's Jan. 9, 2014 spill of MCHM & other chemicals. Herzing, et al could face three years in prison if convicted.
Gary Southern, former Freedom Industries President, is free on a $100,000 unsecured bond (as opposed to the $10,000 bond for the other defendants). Southern not only faces similar charges as his co-defendants but was also indicted on ten felony counts based on the allegation that he lied about his role at Freedom in order to protect his personal wealth from Freedom's bankruptcy proceeding. If convicted, Southern, 53, would face a statutory maximum of sixty-eight years in prison.
As if all of this were not enough, it appears that lobbyists, among them the West Virginia Manufacturers Association, are gearing up for a big push in the new Republican-dominated state legislature. They seek to weaken the new chemical tank safety bill, undo protections of West Virginia's drinking water, and eliminate the state's policy that protects all West Virginia rivers and streams as potential drinking water sources. Such anticipated maneuverings by King Coal and friends have not gone unnoticed, however, and they are not going unchallenged. A group of citizens and some government officials, called the West Virginia Safe Water Roundtable, met in Charleston on the first anniversary of the Elk River spill. They hope to rally citizens to oppose relaxation of the state's water rules.
Photo: Residents of coal towns in West Virginia await justice in the cases of some major coal company criminals. | John Milam/PW