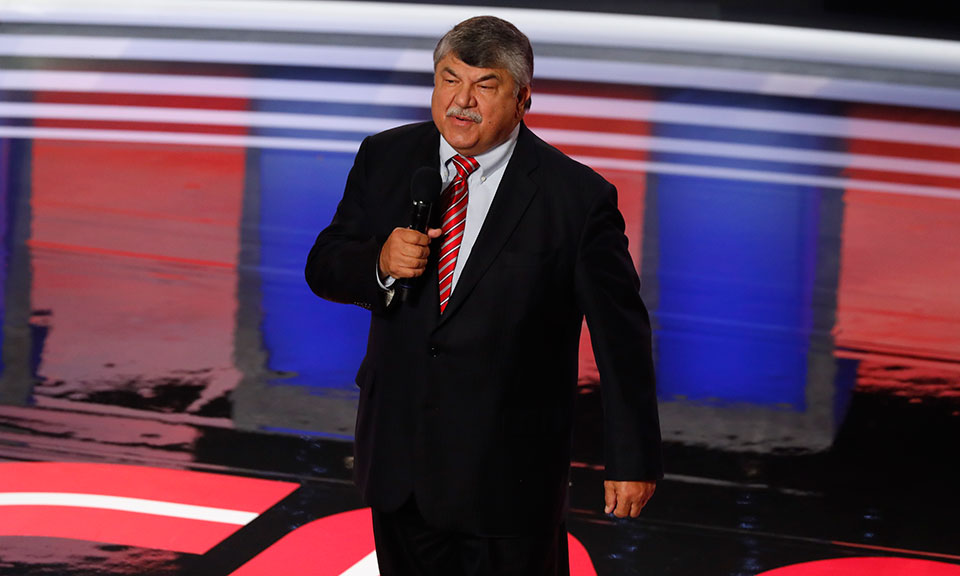 AFL-CIO President Richard Trumka, the head of the nation's largest labor federation, issued a strong warning to Donald Trump Friday that the nation's workers are ready to stop any attempt by the administration to trash the U.S. constitution.
He was reacting to announcements by Trump that he considers the mail-in voting process unacceptable and that he will not commit to a peaceful transfer of power should he lose the election. Trump has said, essentially, that only an election he wins would be one he would recognize.
"The AFL-CIO categorically rejects all threats to the peaceful transition of power," Trumka declared in his statement Friday afternoon.
Threats to nullify the votes of millions of Americans, he said, including use of the courts to prevent a transfer of power, would circumvent the constitution and be unacceptable to the nation's working people.
"Union members across the political spectrum are united in our fundamental belief that the votes of the American people must always determine the presidency. America's workers will continue to be steadfast in defense of our democracy in the face of President Trump's antics, and we stand ready to do our part to ensure his defeat in this election, followed by his removal from office."
Throughout U.S. history workers have shown that they will go to great lengths to defend democracy, using many different tactics, up to and including general strikes in various regions of the country when democracy was threatened.
Democratic lawmakers have also expressed determination to make sure the president leaves the White House if he loses the election. House Speaker Nancy Pelosi said at one point that if such a breach of constitutional order happened all available means would be used to remove Trump including "fumigating him out of the White House."
While Trumka did not say so directly, workers organized into their unions are potentially powerful guarantors of democracy when it is threatened. The profit-making of the sections of the ruling class that support Trump could come to a halt, depending on the nature of the action taken by the nation's workers.
While the media focuses on legal tactics that might be used to stop an out-of-control Trump, the statement by Trumka yesterday reminds us that workers, united in defense of democracy, ultimately have more to do and say in protecting democracy than lawyers and election experts.