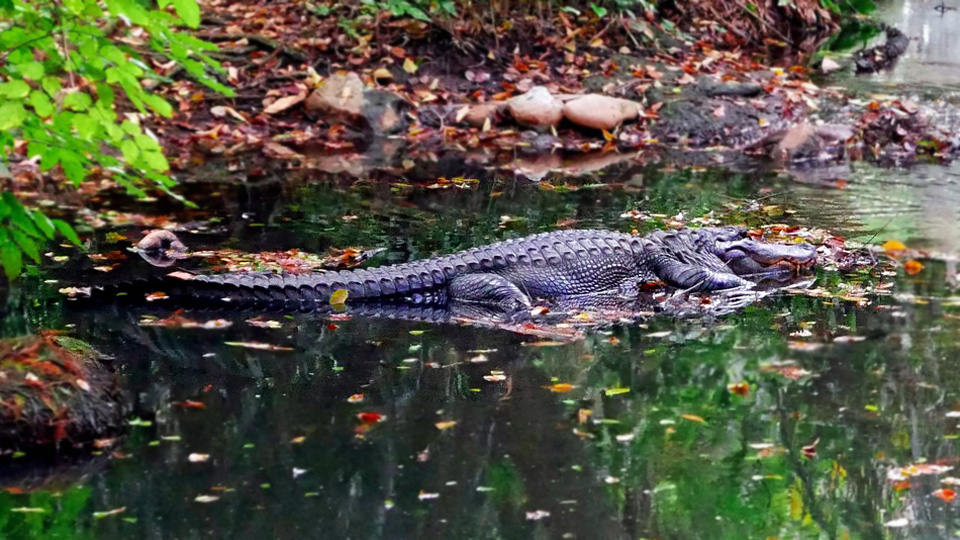 WASHINGTON – Republican President Donald Trump promised on the campaign trail to "drain the swamp" of lobbyists and insiders in D.C. writing policies that hurt everyone else. But six months into his administration, his team is filled with 103 lobbyists and at least another 37 corporate insiders, two Democratic senators report after an investigation by their staffs. And 57 more lobbyists helped staff transition teams that set up Trump's administration, they add.
And the situation may get even worse, Sens. Sheldon Whitehouse, D-R.I. — a former federal prosecutor and state attorney general — and Elizabeth Warren, D-Mass., warn. That's because Trump has filled only a small fraction of the 4,000 or so top-level positions the president is allowed to select.
According to a report issued by Warren and Whitehouse, the lobbyists appointed by Trump are part of a pattern of NOT draining the swamp, but of hiring alligators from it to infest the government. And Whitehouse, a former U.S. attorney and state attorney general, should know something about such corporate alligators.
The Trump picks run counter to his campaign promises to clean up Washington once he got there, by ridding top levels of government of individuals who worked as lobbyists, as executives or for the industries they now regulate, the report, available on the senators' websites, shows.
They also run counter to Trump's own executive order on ethics, issued just after he entered the White House. But that order also includes "waivers" of federal ethics rules, and many waivers have been granted. Trump also has yet to ask Congress to write the ethics requirements into law.
"Trump administration policies these Swamp Creatures helped put in place are great for special interests, but are harmful to America's workers and the middle class," Whitehouse and Warren say in the opening of their 72-page report. Trump has not only "not 'drained the swamp' — he appears to have no interest in doing so."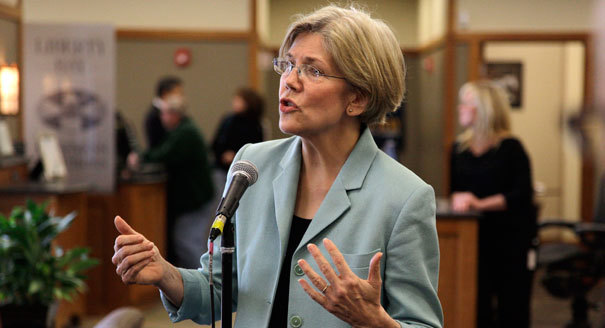 Instead, his economic team is rife with Wall Street insiders, and many of the lobbyists ensconced in agencies represent or used to represent industries they will oversee and regulate. Meanwhile the 37 corporate executives start with two CEOs in the Cabinet – Treasury Secretary Steve Mnuchin and Secretary of State Rex Tillerson — but also hold key sub-Cabinet posts, where they're responsible for day-to-day operations, policy plans, or both.
There's even a current lobbyist for the Saudi Foreign Ministry, Richard Hohlt, sitting on the President's Commission on White House Fellowships, an advisory committee that nominates people from the private sector or other government agencies to serve 1-year stints at the top of the executive branch. The Saudis have paid Hohlt $400,000 since January alone for "legislative and political advice," notably on arms sales, the report says.
The senators' staffs compiled the list of lobbyists and insiders staffing the Trump team from public records, financial disclosures, lists from public interest groups, and profiles on LinkedIn and elsewhere. Besides Hohlt, Tillerson, and Mnuchin, notable examples include:
Maren Kasper, acting president of Ginnie Mae (the Government National Mortgage Administration) which buys and insures mortgages. Kasper was an executive and former board member at Roofstock, "an online marketplace for investors in single-family rental properties." The report notes Housing and Urban Development Department ethics officials let Kasper "maintain her financial interests in Roofstock — a company affected by HUD regulations."
Gary Cohn, former CEO of Goldman Sachs, received a $285 million payout from the financial firm when he left to chair Trump's National Economic Council. The council recommends policies to Trump.
Two other top council officials got ethics waivers to work there. Shahira Knight, a former vice president and lobbyist for Fidelity Investments, is Special Assistant to the President for Tax and Economic Policy. Her waiver lets her work specifically on "tax, retirement and financial services issues." As a lobbyist at the law firm of Venable, Baetjer and Manges, Andrew Ohmem represented MetLife insurance. He got a waiver to work as Special Assistant to the President for Financial Policy.
The MetLife tie is notable. MetLife is one of the huge "systematically important" financial institutions, which means they get extra oversight and monitoring because their collapse could fracture the economy. Two months after Olmem joined the economic council, Trump ordered Mnuchin to "review and revise" the process for naming institutions "systematically important." The report is silent on whether Olmem influenced that Trump order.
Byron Anderson, the top lobbyist for the TransAmerica financial services and insurance company, is a special advisor to Labor Secretary Andrew Acosta. In their prior jobs, both Knight — now in the White House — and Anderson "lobbied against" DOL's fiduciary standard, the report notes. That rule, which Trump has delayed, forces retirement advisors to act in the best interests of their clients. The House's ruling Republicans want to kill it entirely.
Mark Esper, Trump's nominee as Army Secretary, is vice president for government affairs — the top lobbyist — for Raytheon, the big defense contractor. And Trump nominated David Ehrhart, associate general counsel for Lockheed Martin, which builds many U.S. fighter planes, to be the Air Force's top lawyer, as its general counsel.
Gary Doud, nominated to be the chief U.S. farm trade negotiator, was president of the Commodities Markets Council, the lobby for agricultural futures exchanges.
Trump nominated Nancy Beck, senior director of regulatory science policy at the American
Chemistry Council — the lobby for Dow, Dupont, ExxonMobil, and other chemical companies — to be Deputy Assistant Administrator for the Office of Chemical Safety and Pollution Prevention at the EPA.
"Just two months into his administration, President Trump moved to roll back the (EPA's) Clean Power Plan. The administration ordered a review and potential repeal of the Waters of the U.S. rule, stripping the EPA of much of its authority to control water pollution across the United States and therefore ensure access to safe drinking water for millions of Americans," the report adds.
Lauren Maddox, a Podesta Group lobbyist working for the so-called for-profit colleges, took a leave from that shop to shepherd controversial Education Secretary nominee Elizabeth "Betsy" DeVos through the Senate. Maddox previously worked in top Education Department posts in the GOP George W. Bush administration. She's also one of the 57 lobbyists who worked on transition issues, in this case, the DeVos nomination fight.
After aiding DeVos through that drama, Maddox returned to the Podesta Group, where she's now lobbying for another for-profit college, the report says. The department regulates the colleges.
With White House OK, DeVos named Robert Eitel, former counsel and compliance officer at for-profit college Bridgepoint Education, Inc., as a senior adviser. The federal Consumer Financial Protection Bureau recently fined Bridgepoint $23.5 million for "deceiving students into taking on expensive private loans," and two federal agencies and several state attorneys general are probing Bridgepoint's practices.
Joseph Grogan, "who lobbied for Gilead Sciences, infamous for increasing the price of its hepatitis C drug to $1,000 a pill, is now associate director of health programs for the Office of Management and Budget," the report notes, without having to elaborate on potential conflicts.
But it's not just a problem of appointing individuals, Whitehouse and Warren note. They contrast the president's statements on the campaign trail last year with his actions since assuming the Oval Office. Trump "has yet to act on three components of his ethics reform package," they said.
"He has not 'ask[ed] Congress to institute its own five-year ban on lobbying by former members and their staffs,' has not 'expanded the definition of lobbyist so we can close [legal] loopholes,' and has not asked legislators to pass 'a five-year ban on all executive branch officials lobbying the government…into law so that it cannot be lifted by executive order,'" their statement notes.
"President Trump's grade on his first Drain the Swamp Report Card is a big 'F,'" the senators' report concludes. "His administration and transition team have been filled with over 190 lobbyists and corporate insiders, betraying his promise to 'drain the swamp.' His insider-driven policies are a boon for special interests — but will hurt millions of ordinary Americans."