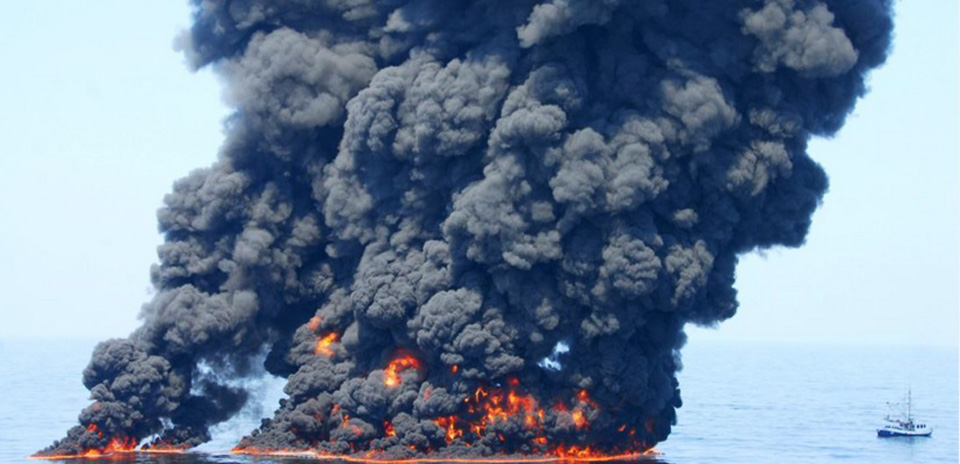 President Donald Trump announced Tuesday his intention to nominate Jeffrey Bossert Clark—who defended BP in lawsuits surrounding the 2010 Deepwater Horizon oil spill and challenged the Obama administration over greenhouse gas rules on behalf of the U.S. Chamber of Commerce—to head the Justice Department's Environment and Natural Resources Division.
Clark is a partner in the Washington, DC office of Kirkland & Ellis LLP and once served in George W. Bush's administration from 2001 to 2005 as a deputy assistant attorney general for the Justice Department's Environment and Natural Resources Division.
"He is a complex trial and appellate litigator with especially deep experience in administrative law, cutting across dozens of statutes and numerous agencies," the White House announced.
However, as Robert F. Kennedy, Jr. commented, "Clark's appointment is a doubling down on the administration's strategy of retreating from the future and branding America as a petrostate while China steals our global energy, economic and moral leadership, and the rest of the world moves forward."
InsideClimate News described Clark as a "climate policy foe" who has "repeatedly argued that it is inappropriate to base government policymaking on the scientific consensus presented by the Intergovernmental Panel on Climate Change [IPCC]."
According to the publication, "One of the legal briefs he signed is such a comprehensive compendium of thoroughly debunked denial of the scientific consensus that it stands as a classic of the genre, replete with condemnations not just of the EPA but of the IPCC, whose work the petitioners tried to persuade the court to rule out of bounds. A series of podcasts and papers he has written on The Federalist Society website continue his arguments against the endangerment finding and climate science more broadly."
Clark has also criticized the U.S. Environmental Protection Agency (EPA) for concluding in late 2009 that carbon dioxide and other greenhouse gases threatens the public health and the environment and should be regulated under the Clean Air Act. As Clark wrote in a 2010 blog post over the EPA's endangerment finding, "When did America risk coming to be ruled by foreign scientists and apparatchiks at the United Nations?"
"He has a long history of opposing climate action for corporate and ideological clients," David Doniger, who heads the climate and clean air program at the Natural Resources Defense Counsel, told InsideClimate News about Clark. "I would expect that history would require him to recuse himself from such cases as over the Clean Power Plan, where he filed an amicus brief against the rule."
This article was reposted from EcoWatch.