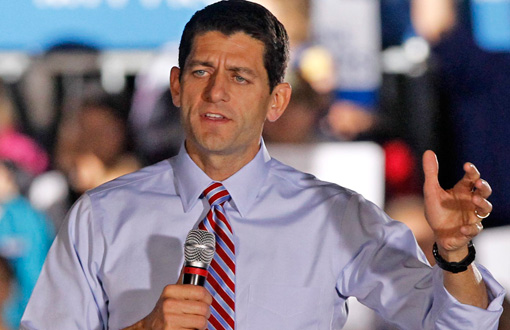 WASHINGTON – Legal experts across the country are saying that by including attacks on a federal judge as part of his presidential campaign stump speech, Donald Trump is guilty of "endangering the independence of the judiciary."
So are Speaker of the House Paul Ryan, Senate Majority Leader Mitch McConnell and other members of the right wing bunch running the House and Senate.
They are "endangering the independence of the judiciary" by politicizing it. They're refusing to hold hearings on President Obama's nominee for Supreme Court Justice in hopes that the next president will be a right winger who will nominate a judge mired in 18th century thinking and who will vote to eliminate all regulations currently keeping billionaires from having complete hegemony in America.
What's more, the right wingers have embraced the list from which Trump says he will pick his Supreme Court nominee if he's elected president.
Just about everyone on the list is a friend, mentor or relative of a senator. According to a Huffington Post article, Trump is using his list to reward legislators who support him.
It's working.
Members of the House and Senate are eager to get on Trump's good side in hopes, among other things, that he'll nominate and appoint their buddies to sit on the Supreme Court and lower courts.
If that doesn't undermine the role of the Judiciary as a separate branch of government, nothing does.
It's also true that Ryan and other "mainstream" right wing Republicans wish that Trump would be more subtle in efforts to turn the entire American judicial system over to the service of billionaires. They have correctly condemned as racist Trump's rants against federal Judge Gonzalo Curiel. They prevailed upon Trump to back off attacking him.
The "mainstreamers" were rewarded by a long statement issued by Trump in which he says he won't mention Curiel again. However, he does not rescind any statements he has made.
"I'm building a wall."
Trump's attacks on Curiel began after the judge ordered the public release of papers relating to cases in which Trump is charged with racketeering and fraud.
Judge Curiel is overseeing two of many class action suits brought by students of "Trump University." They were promised that Trump and his "handpicked" professors would teach them the secrets to earning big bucks through real estate investing.
Instead, the students were taught nothing and were bilked out of more than $40 million.
In speech after speech Trump has been accusing Curiel of being unqualified to handle the case because of his Mexican heritage and because "I'm building a wall" between Mexico and the U.S. "What he is doing a total disgrace," Trump is saying.
As Dara Lind wrote in the Vox online newsletter, "It's not news that Donald Trump doesn't have a lot of respect for democratic norms. But the smear campaign against Curiel is one of those moments in the Trump campaign when the presumptive Republican nominee isn't just damaging political discourse – he's posing a threat to the independence of the judiciary itself."
Lind continues, "Just by calling out Judge Curiel, Trump is opening him up to harassment and threats. Trump himself has given supporters online and in Curiel's own town the judge's full name. That's all Trump supporters have needed to launch harassment campaigns against the candidate's presumed enemies in the past."
Furthermore, as a presidential nominee, Trump holds over Curiel the threat that if elected president, Trump could help get him censored or fired.
David Post, a conservative law professor, wrote: "Our form of government will not work if the executive branch does not respect the legitimacy of decisions made by the judicial branch, because our judicial branch is entirely without power to enforce its judgments without the assistance of the executive branch."
Post wrote that presidents must have the ability to distinguish their own opinion from their duty as president to "enforce the law."
Trump is not only failing to distinguish between himself as a private individual and as a potential public servant, but he's doing so in a case that is strictly about his own business practices and profits. Justice for the plaintiffs will result in a bite being taken out of Trump's own coffers.
Precedent for abuse
The precedent for Trump's abuse of the judiciary system was perpetrated last February when Senate Majority Leader Mitch McConnell, R.-Ky., and Senate Judiciary Committee Chair Chuck Grassley, R.-Iowa, both right wingers, announced immediately after the death of Supreme Court Justice Antonin Scalia that they would hold no hearings on any Justice nominee put forward by President Obama.
Their move was applauded by almost every Republican in the Senate and House.
Their stated reason was that Obama is in the last year of his last term and that the decision should wait until a new president was elected. But Article II, Section 2, of the U.S. Constitution plainly states that the president "shall nominate, and by and with the advice and consent of the Senate, shall appoint" justices to the Supreme Court. There's no mention about years of a term.
Moreover, three times since 1900 there have been Supreme Court vacancies during a president's last year. All three times the presidents made nominations.
The real reason for holding up the President's nomination is 100 percent political. Several right wing groups, including One Nation and the Judicial Crisis Network, which work year round to get conservative judges appointed, have directed a lot of money toward supporting Grassley and others.
No wonder Trump figures he can attack the courts to serve his own self-interest.
"Bartering" for court seats
What's more, last month Donald Trump took the unprecedented step of issuing a list of 11 potential Supreme Court nominees, saying that if elected president he would choose one to replace Scalia.
Everyone on the all-white list is anti-women's right to choose, anti-LGBTQ rights, anti-union, and anti-voting rights. In fact, name any pro-worker or pro-justice position. They're against it.
And nearly everyone on Trump's list has close ties to Republican senators. According to the Politico online newsletter, one potential nominee is a close acquaintance of Sen. John Cornyn, R.-Texas. Another is a former professor of Sen. Cory Gardner, R.-Colo. Another is a longtime favorite of Grassley. Thomas Lee, another person on the list, is the brother of Sen. Mike Lee, R.-Utah.
The list goes on and on in the same vein.
Jennifer Bendery and Sam Stein quote George Washington University Professor Sarah Binder in the Huffington Post as saying, "[Do the names on the list] mean that [Trump] might dangle a potential nomination of Senator Lee's brother to try to induce Lee's vote on other issues? Or Cornyn's for Grassley's vote? Possibly."
"There's an ethical dimension to using a sitting judge as barter for something else," write Bendery and Stein.
"[But] in life under President Trump, it's not hard to imagine that these senators would consider the prospect of seeing their old friend, mentor or brother appointed to the Supreme Court … when weighing the White House's legislative agenda.
"Would that be unseemly in some way?," ask Bendery and Stein.
Apparently, Trump does not and would not care.
After all, he learned about manipulating the judiciary from the best teachers there are: the right wingers who run most of our government today.
Of course, he's an eager student.
Photo: Republican House speaker Paul Ryan, despite his comments against Trump, matches Trump's contempt for an independent judiciary. | AP