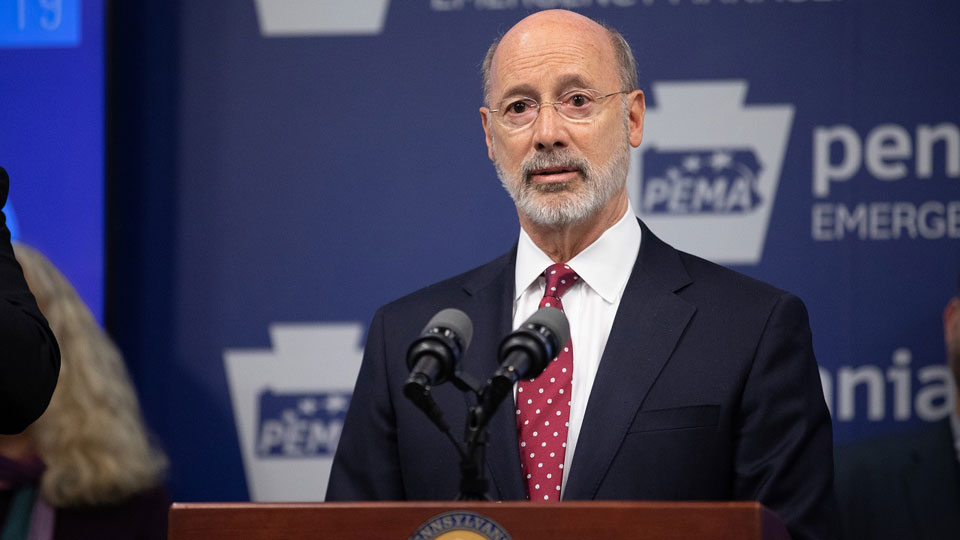 It is now Election Day plus seven. While celebrations continue for Joe Biden and Kamala Harris's victory over Donald Trump, a quite anxiousness is creeping over the United States as Trump refuses to concede. He is an unhinged lame-duck president who continues to sow seeds of bitter division. Together with loyalists like Rudy Giuliani, he's undermining the essence of democracy by attempting to subvert the will of voters through the courts.
And yesterday, in the United States District Court for the Middle District of Pennsylvania, Trump and his campaign launched another lawsuit. This time they are aiming to stop the certification of election results as counties continue to sort and process provisional ballots and mail-in ballots.
Their argument: Democratic voters were treated more favorably than Republican voters.
"The election is not over," said the Trump campaign's general counsel, Matthew Morgan, at a news conference in Washington, D.C.
The 86-page lawsuit provided no concrete evidence of voter fraud, other than bits and pieces of anecdotal allegations, such as an election worker in Chester County allegedly altering "over-voted" ballots by changing votes that had been marked for Trump to another candidate.
Trump's lawsuit asks the court to prevent the state, Philadelphia, and six other counties from certifying the results of the election. Further, it seeks to block election officials from counting mail-in ballots that weren't witnessed by a Trump campaign representative when they were received and processed or from counting ballots cast by voters who were allowed to fix minor errors on mail-in ballots which would have been disqualified over a technicality.
It accuses Allegheny County and Philadelphia, where Trump was heavily defeated in unofficial election returns, of receiving and processing 682,479 mail-in and absentee ballots without review by political parties and candidates. It also claims "Democratic-heavy counties" violated the law by identifying mail-in ballots before Election Day that had defects so that voters could fix it and make sure their vote would count.
A similar claim by Republicans was tossed out in a state court Friday, Nov. 6.
A spokesperson for Philadelphia Mayor Jim Kenney said Trump's campaign was trying to "disenfranchise the record number of people who voted against him," while Pennsylvania's attorney general, Democrat Josh Shapiro, called the Trump campaign's latest lawsuit meritless.
So far, state courts, federal courts, and federal appeals courts have rejected these GOP and Trump demands in Pennsylvania and other battleground states to stop the count, throw out ballots, and more.
As of Monday, Nov. 9, Biden's lead in the state was about 45,000 votes—larger than Trump's 2016 victory in the state where he had a 44,292-vote margin.
On Monday, Trump tweeted, "Pennsylvania prevented us from watching much of the Ballot count. Unthinkable and illegal in this country."
GOP lawyers, however, acknowledged in court last week that they had certified observers watching mail-in ballots being processed in Philadelphia.
"Pennsylvania is going to fight every single attempt to disenfranchise voters," said Gov. Tom Wolf, a Democrat, in a statement Monday. "We will protect this election and the democratic process. Pennsylvania will count every vote, and we will protect the count of every vote."
Other pending GOP-filed litigation includes a challenge to the state court's order to count mail-in ballots arriving in the three days after polls closed.