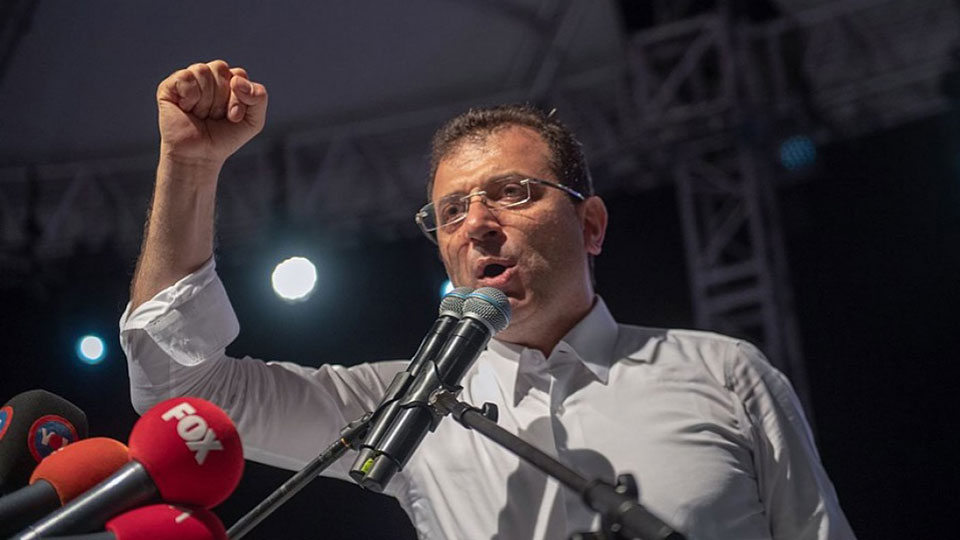 Women in Turkey have come together and sent a message of solidarity with thousands of Syrian refugees being deported as authorities crack down across Istanbul.
The  Yoğurtçu Women's Forum met in Turkey's largest city to discuss the plight of the country's 3.6 million Syrian refugees as the Justice and Development Party (AKP) government implements a major clampdown.
The response came soon after President Recep Tayyip Erdogan's party suffered a humiliating defeat in municipal elections, losing control of the capital Ankara.
In a particular humiliation for the AKP, a rerun of the Istanbul mayoral election produced a landslide victory for Republican People's Party (CHP) candidate Ekrem Imamoglu over former prime minister Binali Yildirim.
But despite being lauded by many on the left as a potential challenger to Mr. Erdogan, the Istanbul mayor has added his voice to the increasing anti-Syrian rhetoric.
In a television interview last month, he claimed that Syrians were a drain on Istanbul's finances and would alter the ethnic composition of its population.
"It has come to a level that threatens people's incomes. There are many Syrians that work unregistered," he said. "We have to protect our people's interests. They cannot change Istanbul's color recklessly."
In July, municipal authorities issued a four-week deadline for Syrians living in the city without papers to return to the provinces where they are registered. Failure to abide by the deadline could lead to forced repatriation.
Turkey has been a major player in the Syrian war that provoked the refugee crisis, arming jihadist groups fighting the Syrian government and invading northern Syria to attack Kurdish organizations.
The Yoğurtçu Women's Forum warned that authorities have stepped up identity checks at metro and railway stations in Istanbul. Raids on homes are taking place and neighbors are being encouraged to report refugees to the authorities.
"It is usually children and women who are without identification," often afraid to leave their homes for fear of being detained, the group said.
"Lots of refugees are reported by their neighbors.
"In places such as [Istanbul districts] Esenler, Basaksehir, and Sultanbeyli, the police raid houses, saying that they have received a report."
The group tore into the CHP, warning that the party behaves no differently from the ruling AKP, which was "taking its revenge on refugees. "In fact, addressing the NGOs in meetings, they openly say: 'We received votes with this policy, we cannot do anything.' They do not have a different attitude from the AKP."
Outlining measures that can be taken to support Syrians, the group said in a message to refugee women: "We are glad that you are here. Welcome."