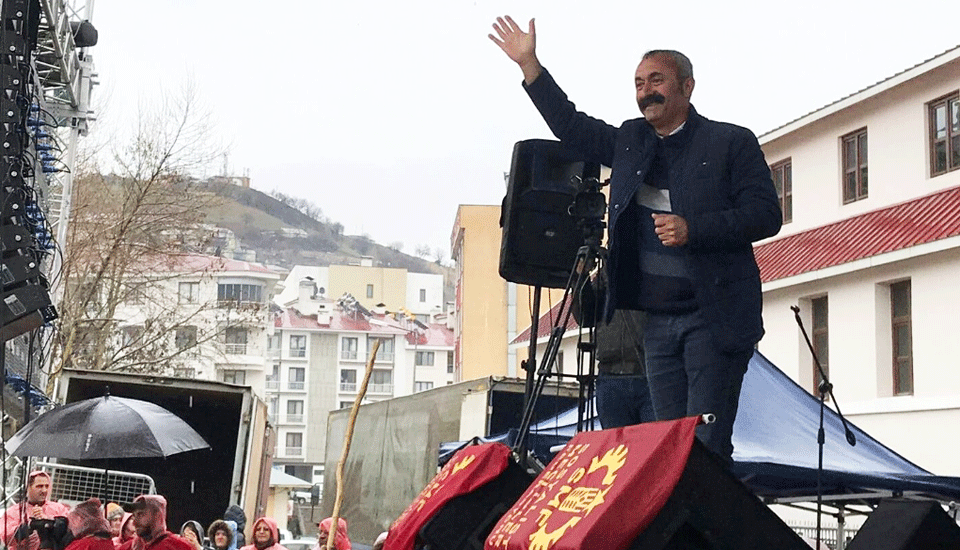 Turkey's only communist mayor has vowed to introduce small steps to socialism after winning the largely Kurdish region of Dersim in last month's local elections.
The Communist Party of Turkey's (TKP) Fatih Maçoğlu plans investment in agriculture, public transport, and tourism projects to stimulate economic growth and transform Dersim, where some officials claim unemployment is as high as 60 percent, into a new socialist city.
"We want to improve the quality of life for everyone, but we must support poor people," he explained. "Basic needs should be met for free. That's my basic idea."
Maçoğlu shot to prominence after being elected in Dersim's Ovacik district in 2014.
Known as the "communist mayor," he became popular for reducing the district's debt, making public transport free, and establishing an agricultural co-operative with the profits used to subsidize poor communities.
He hopes to build on the success he achieved in Ovacik and introduce similar policies in Dersim to alleviate poverty and transform the local economy.
"We will expand the production and administration system we started in Ovacik," Maçoğlu said, promising that Dersim would be administered with the people with an "open door" policy.
He won Dersim with just over 32 percent of the vote last month, taking over from after a trustee loyal to President Recep Tayyip Erdoğan's ruling party who was appointed in 2017 after the arrest of the former mayor from the pro-Kurdish People's Democratic Party (HDP).
On taking up his post, Maçoğlu immediately uncovered shocking financial mismanagement.
Following a review of the finances, he revealed that the province was around 65 million Turkish Lira (almost $11 million USD) in debt with just 266,000 Turkish lira ($44,700) in the bank.
When Erdoğan's Justice and Development Party-appointed trustee took over the municipality from the HDP, Dersim's accounts showed a 17 million Turkish lira ($2.9 million) surplus.
One of his first acts, along with publishing the municipal accounts, was to demolish the walls that had surrounded the municipal building in Dersim city center, removing the physical obstacles between the government and the people.
"When we went to the people before elections, they had two problems. First, they did not want walls, bureaucracy between the people and the municipality. Second was the issue of unemployment," Maçoğlu said.
"As part of this world where capitalism, imperialism, and fascism rule, this country is unable to work without walls.
"Of course, we are not establishing communism. We want to clear the path to socialism that has been polluted by capitalism."
Morning Star