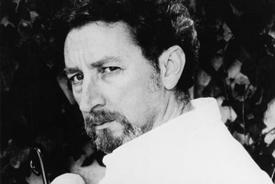 Movie Review
A few years ago, the entire life's work of French communist director Robert Guédiguian was screened in a retrospective tribute at the Toronto International Film Festival.
Guédiguian is unique in that he has chosen the setting of Marseilles for all his films, using the same principal actors in varying roles. This creates an amazing and intriguing sense of continuity, even though the themes and stories are extremely different from one film to the next.
It isn't surprising that his films are relatively unknown in the United States. Choosing social themes that are based on knowledge of class struggle, American imperialism and progressive politics, he makes films that have limited commercial appeal to the Western media.
This year, for the first time, Guédiguian has ventured outside Marseilles for a story about Armenia.
It's a touching, thought-provoking drama about a French woman doctor who has had little connection with her immigrant Armenian father, who is suffering from heart problems. Rather than undergo surgery, he slips away from her to his homeland to conclude his life. Her concern takes her to a country she knows little about, a culture and a history she has avoided most of her life.
His reasoning for returning home is beyond her understanding. But the film makes a dramatic statement about the Armenian condition and the emotions that draw people back to their place of birth. The film "Voyage to Armenia" is not only about the trip to a country, but the journey one makes in life to discover true meaning and love for people and their culture.
Since this film probably won't be available for quite a while, you can get a taste of a Guédiguian masterpiece by renting the available DVD "Marius and Jeanette."
In a revealing film about terrorism of the 1970s variety, Hans Joachim-Klein tells his amazing tale. "My Life as a Terrorist" follows the life of a member of the German radical left who joined up with the infamous Carlos the Jackal and became involved in the 1975 plot to kidnap oil ministers in Vienna. The plot went awry and resulted in the death of three captives.
The film points to Libya as having been implicated in the plot. Through a process of negotiations with the authorities — including the fact that he wasn't one of the actual killers — Joachim-Klein served a minimum sentence. After his release he went into hiding for many years.
Joachim-Klein's testimony decries the senseless violence adopted by the radical left fringe of that era, and concludes, "From a moral perspective, these groups had completely hit rock bottom."
The soft-spoken Klein, the child of a troubled working-class family, shows remorse for his involvement and makes a sincere effort at trying to explain what drove some leftists to the extremes. As he retraces critical moments and places in his life in an almost cathartic way, the audience begins to share his newfound tranquility.