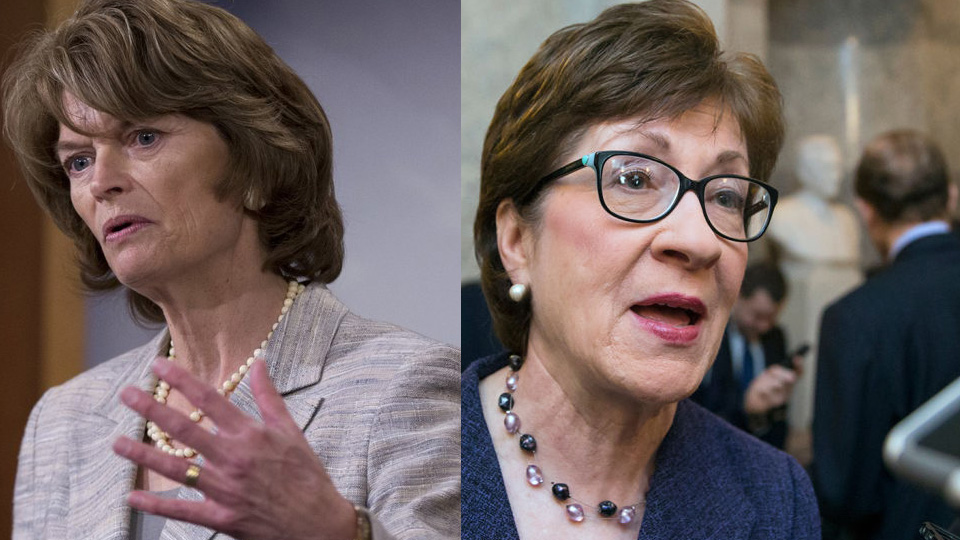 Two Republican senators announced Feb. 1 they would be voting against the nomination of Betsy DeVos for education secretary. Lisa Murkowski of Alaska and Susan Collins of Maine both expressed serious concerns over DeVos' extensive involvement with the voucher movement and her inexperience in improving public school systems. They also said DeVos' lacked basic knowledge of education law, citing her response regarding Individuals with Disabilities Education Act, a 1975 federal law that guarantees a free and appropriate education for children with special needs.
Both senators sit on the Health, Education, Labor and Pensions Committee and voted in favor of sending the nomination to the Senate for a full vote; both have received thousands of calls, letters and visits from their constituents expressing their opposition to DeVos.
In her speech on the Senate floor, Murkowski described the diversity of Alaska's schools – urban and rural – with 82 percent of the communities "not attached by roads" and therefore public schools, not vouchers, are what's best for her constituents.
"I have serious concerns about a nominee to be Secretary of Education who has been so involved in one side of the equation—so immersed in the push for vouchers—that she may be unaware of what actually is successful in the public schools, and what is broken or how to fix them," she said.
Murkowski said Alaskans told her that they "question [DeVos'] commitment to students with disabilities rights under IDEA." DeVos, responding to Sen. Tim Kaine's question during her Jan. 17 senate committee hearing on whether schools should comply with IDEA in order to get federal funding, said, "I think that's a matter best left to the states." After being informed that IDEA is a federal law that she would need to enforce, DeVos claimed she was confused and said federal laws must be followed.
In announcing her no vote, Collins also pointed to her state's unique challenge in providing quality public education to rural and urban districts.
"I am concerned that Mrs. DeVos' lack of experience with public schools will make it difficult for her to fully understand, identify, and assist with those challenges, particularly for our rural schools in states like Maine," she said. "Her concentration on charter schools and vouchers, however, raises the question of whether or not she fully appreciates that the Secretary of Education's primary focus must be on helping states and communities, parents, teachers, school board members, and administrators strengthen our public schools."
Collins said she was "troubled and surprised" by DeVos' "lack of familiarity" with IDEA.
The senate committee vote on the DeVos nomination had been postponed to Jan. 31 to give members a chance to review an independent government report on the nominee's potential ethical and financial conflicts.
Murkowski's and Collins' announcements put the anti-DeVos camp within one vote of scuttling Donald Trump's pick if all Senate Democrats vote "no" as well. Sen. Joe Manchin of West Virginia, one of the most conservative Democrats, said Feb. 1 he would vote against the DeVos nomination.
There are other GOP senators that are considered anti-voucher because of the large number of rural school districts in their states, where "school choice" is not an option for families, according to Education Week. Republican senators like Richard Burr of North Carolina have received millions of dollars in contribution from the DeVos family.
Both the National Education Association and the American Federation of Teachers have been leading a campaign against DeVos and are continuing to mobilize visits and calls to senate offices.
The pro-voucher, conservative National Review said if DeVos is defeated it will be a "huge victory" for the unions. Eli Broad, the billionaire philanthropist who backs charter schools and no friend of unions, urged senators in a Feb. 1 letter to vote against DeVos, saying she is unqualified.