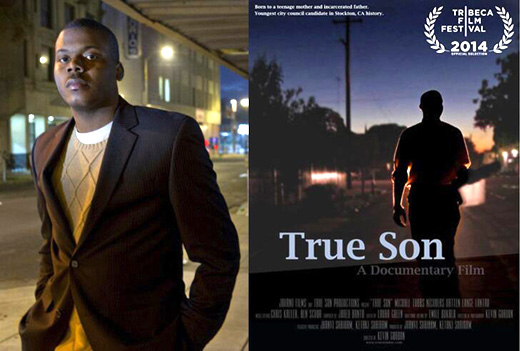 There were two rousing and heartwarming docs at the Tribeca Film Festival shining the spotlight on two charismatic politicians. One followed the campaign of a brand new 22-year old Stockton, California City Councilman, Michael Tubbs, and the other was about a beloved Texas governor who passed away in 2006. I know, it's hard to believe there are progressives in Texas politics, but, once upon a time, there was Ann Richards, and she is lovingly remembered in an HBO doc entitled All About Ann: Governor Richards Of The Lone Star State.
Directors Keith Patterson and Phillip Schopper have created a highly entertaining love fest centered on the first elected female governor of Texas. She had an acid wit with a great sense of humor. Always defending women in politics, her famous line was, "Ginger Rogers could do everything Fred Astaire did. She just did it backwards … and in high heels!"
A liberal Democrat intent on building "the new Texas," she had to constantly contend with folks like the Bushes. She often said, "George can't help it. He was born with a silver foot in his mouth!" She served as the state treasurer, gave a howlingly funny keynote address at the 1988 Democratic Convention and was subsequently elected governor of the biggest state in the Union. She was defeated in her re-election bid by conservative pro-big business candidate, George W. Bush during the Republican landslide. And the rest is unpleasant history, as folks would say. Watch for it on HBO this spring.
Now if anyone reading this column has lost faith in the electoral process, you might be motivated to give it another chance after seeing True Son, an inspirational tale of a young 22-year-old Black man from Stockton, California, who graduated from Stanford at the top of his class, and rather than continue on with a promising future, chose to return to his depressed home town which is heading towards bankruptcy, record homicides and considered by most polls, the worst city in America. Choosing to run for the 6th district, the most poor and most African-American, but having to win majority votes from all the districts, Michael Tubbs gathers a Bad News Bears campaign team, with lots of heart but little experience. Stockton is divided racially, but voting is citywide. He sets out to beat a politician twice his age and bring his community back from bankruptcy. Tubbs displays his skill at appealing to a diverse audience in the film and jokingly states, "it's great to show that you can be Black and talk to white people."
This was a film started by first time director, Kevin Gordon, without knowing the outcome. [Spoiler alert] Many surprises await the viewer as well as the film team, who, for example, didn't expect nearly all the volunteers to drop out approaching Election Day. Michael refused to let it stop him, and went door-to-door himself to gather last minute support. Surprise endorsements by Oprah Winfrey and rapper MC Hammer and a veteran campaign manager stepping in to work on the campaign, took the film (and campaign) in new unexpected directions. Director Gordon states "we wanted to capture what it was like for a 22-year old to run a campaign, to use this as a way to inspire other youth, to engage in politics and to aspire to higher education. This is an inspirational story."
Michael Tubbs is an enormously charming and charismatic leader who constantly credits his whole team rather than take personal credit. By now, you've probably surmised that Tubbs won the council seat. He's already working on reducing crime, avoiding bankruptcy and healing the racial divide and bringing all the people in the city together to solve longtime problems. His relentless exuberance, humble selflessness, faith in humanity (and the political process), is hard to resist.