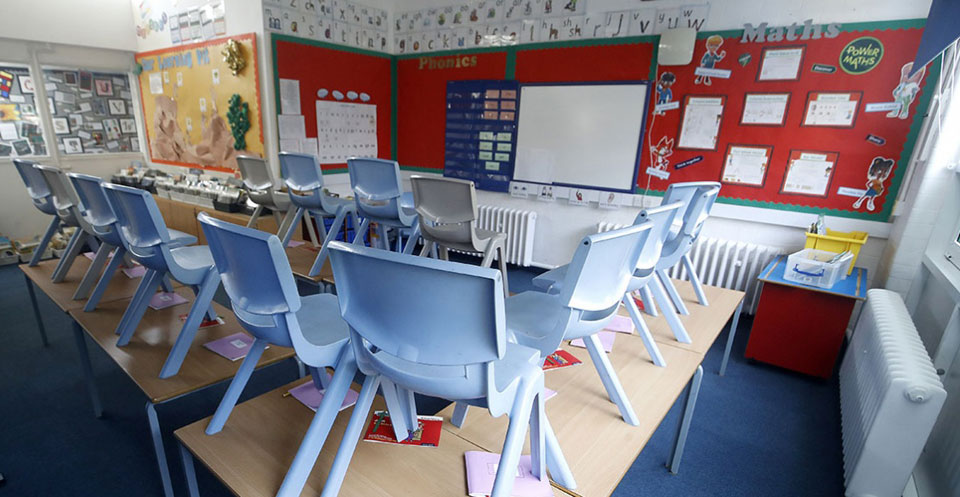 UNITED KINGDOM—More than 60% of Black teachers do not feel their employers have done enough to address specific and increased risks they face from Covid-19, polling has found.
The damning survey on school and college teachers by the National Association of Schoomasters/Union of Women Teachers (NASUWT) also found that nearly six in 10 Black and Minority Ethnic (BME) teachers have not had an individual or school-wide Covid-19 risk assessment that takes ethnicity into account as a risk factor.
Over half of the 500 BME teachers polled at the union's Black teachers' consultation conference said that they are very worried about their safety on the full reopening of their workplace. A further 16% say they do not feel at all safe.
Over a quarter said they feel racism has got worse in their workplace since the pandemic started.
NASUWT general secretary Dr. Patrick Roach said: "This pandemic has created not just a public health emergency.
"It has also exacerbated and exposed the emergency of racial injustice and inequality which has contributed to disproportionate numbers of Black people losing their lives to this virus and greater numbers of Black workers losing their jobs than their white counterparts.
"These outcomes are not random. They were foreseeable and are the result of decades of structural racism and inequality that continues to pervade every area of our society and economy."
Dr. Roach said that the evidence of racial disparities highlighted in the union's poll contradicts Prime Minister Boris Johnson's promise to ensure that employers across Britain look after their workers and that workplaces are COVID-19-secure.
He said: "The NASUWT has been calling on the government for many months to publish its assessment of the racial equality impact of its decisions on managing Covid-19 in schools, but the government has refused to do so.
"Without clear, coherent, and concrete actions by the government to address the racialized impact of this pandemic, the cycle of discrimination and racial injustice will continue."
The union is calling on the government to publish the race equality impact assessments it has undertaken and provide clear guidance to employers on the steps they can take to make workplaces safer places for Black workers.
Health Secretary Matt Hancock said today that teachers have a "good shout" of being high on the coronavirus vaccine priority list once the most clinically vulnerable have received their jabs.
Morning Star