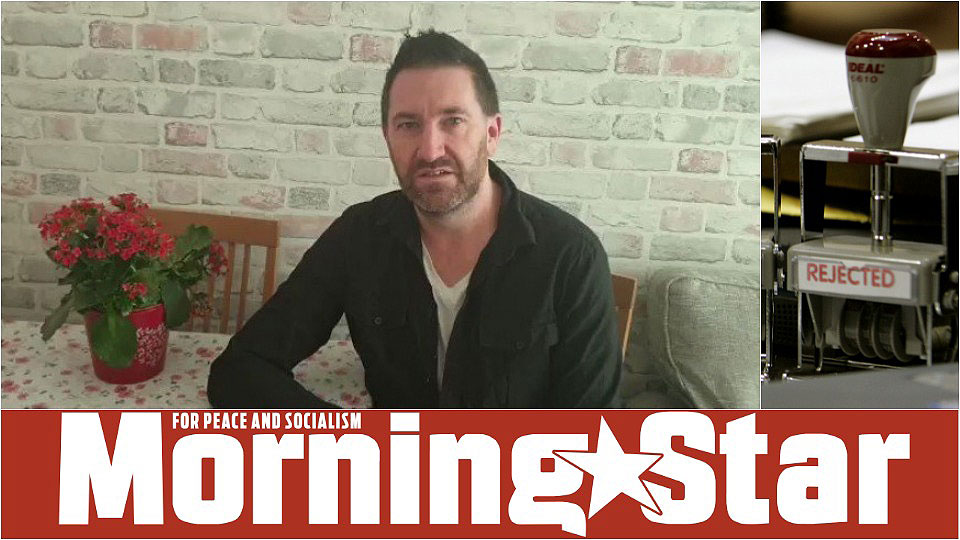 MEXICO CITY—"Are you or have you ever been a member of the Communist Party?" U.S. authorities infamously asked those entering the country during the Cold War. Nowadays, the questions may have changed, but the intention is the same—to keep out undesirables.
It seems that I am one of those undesirables—as well as a Communist—finding myself banned from transiting through the U.S. on my way to Nicaragua. "Travel unauthorized," my ESTA application rejection email said. ESTA is the Electronic System for Travel Authorization, the pre-travel form required of all foreign nationals entering the United States from countries listed on the U.S.' Visa Waiver Program. They don't tell you why you're rejected.
But I wear my U.S. ban as a badge of pride, slightly amused that the world's biggest imperialist power somehow sees me, the international editor of a socialist daily newspaper in Britain, as a threat. There's also an irony in blocking a journalist trying to get to Nicaragua to report on the elections there—when the U.S. makes such a hue and cry about press freedom in that country.
What's more surprising is I'm writing from Mexico City airport where I've been held since Friday evening. I expected to arrive in the Nicaraguan capital Managua Monday morning, with meetings planned, including with the head of the country's electoral board.
But by chance, two others being held here are Nicaraguan, making their way back for the weekend. Nec, who introduces himself as a businessman in perfect English is heading to Managua to sort out "payroll issues," while Francisco has been visiting family in Spain.
Neither were in any doubt about who would win Nicaragua's elections. To them, it was a foregone conclusion that Daniel Ortega and the Sandinistas would score a comfortable victory.
Ortega's won and the numbers look good for his party in the legislative vote as well. Polls showed the Sandinista National Liberation Front having a decisive lead.
"He [Ortega] is a good president," Nec tells me, admittedly taking me by surprise. "He's got the country running again. Things were bad a few years ago [during the coup], there was a lot of violence. But now it is peaceful—well, mostly."
He doesn't think much of the opposition, who appear weak and prone to splits, struggling to field credible candidates.
This was perhaps best exemplified when the reactionary Allianz XL selected former Contra terror leader Oscar Soblavarro as its candidate. Unsurprisingly, the Supreme Electoral Council did not ratify the party's candidacy.
"The opposition wants to take us back to the dark ages," Francisco says. "But luckily they have few supporters, mainly the rich."
Cristina Robleta, a Sandinista supporter and election volunteer, agrees. She told the Morning Star she was happy to take part in the "historic elections."
"There is not the repression that some media and journalists claim. Before [the revolution], we didn't have the freedom to vote for 45 years under the Somoza dictatorship. But thanks to the Sandinista National Liberation Front, we now have the freedom to elect our president."